[Written by Mikaela Ian Pearman]
If you're looking for something different to do in a Friday night, Hamilton Princess Beach Club may have the answer.
The resort recently launched its Lazy Friday's and I was invited to try out the new experience. Of course, I jumped at the opportunity. The premise is very simple – a mezze style dinner on the beach with a bottle of rosé to share with your dinner partner.
My husband and I were invited to sit directly on the beach on bean bag chairs with a low to the ground table for our food and drinks. It was incredibly relaxing. We were asked if we had any food allergies or dietary restrictions before a chilled bottle of wine came to the table along with water.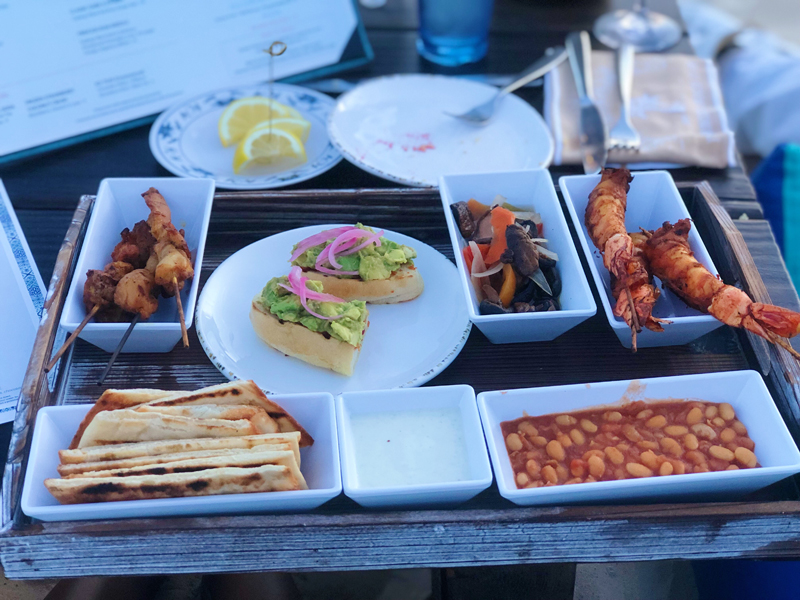 Our server explained the food would come out in three courses, but we were meant to graze as there were various bites in each course. Before the food came, we were treated to an absolutely delicious shot of gazpacho. The tomato flavor was so intense, and the basil added fresh flavour.
Not long after, the first course arrived – beet hummus, smoked wahoo brandade, quinoa tabbouleh, crispy chickpeas and pita bread. Everything was so fresh and full of flavour. I love Mediterranean food, so this was right up my alley.
The chickpeas were so crunchy and full of flavour while the hummus was garlicky and smooth. The wahoo brandade was incredible – I could eat it all day! This first course was perfection. Not to mention topping up my glass of rosé whenever I wanted – the best!
The second course was heartier food – shrimp skewers, vegetables a la grescque, stewed white beans, grilled chicken skewers, tzatziki and a special avocado toast because we don't eat beef. Again, everything was so fresh and well-seasoned. Because we were meant to graze, I enjoyed nibbling a bit here and there and truly relaxing while eating.
The final platter was dessert – coconut panna cotta, marinated watermelon and smores. The panna cotta was so light and tropical and the watermelon the perfect way to end the meal. In a fun twist, we were able to head over to the bonfire to make smores to end the meal. It was a great addition.
Overall, Lazy Friday's is an excellent concept, in a stunning location with incredible food. If you enjoy dining directly on the beach and like the mezze style of food, this is totally for you. Even if you aren't sure you like mezze, it absolutely worth trying out. I mean, where else in Bermuda can you sit right on the beach and lazily eat and drink?!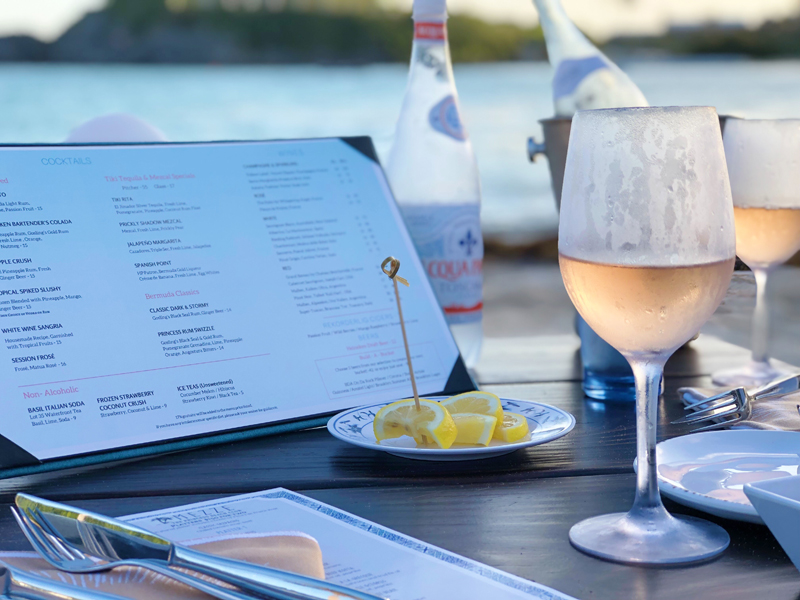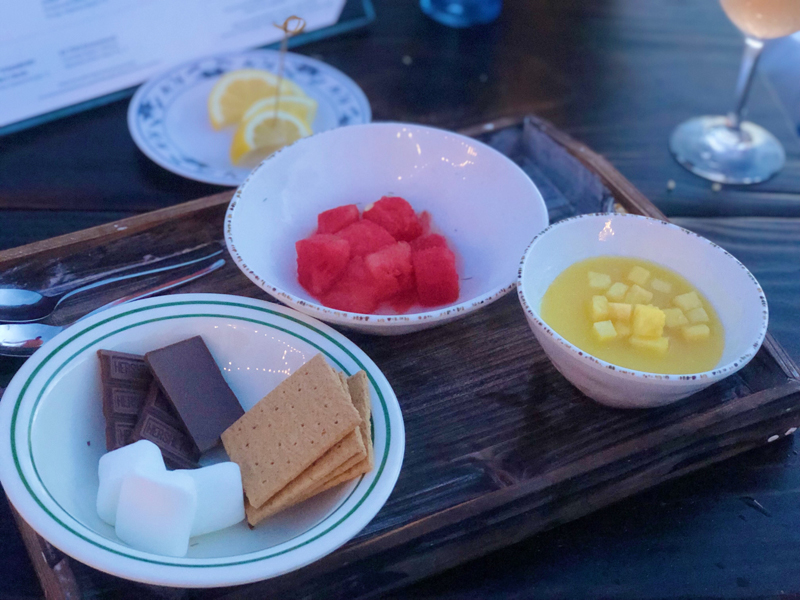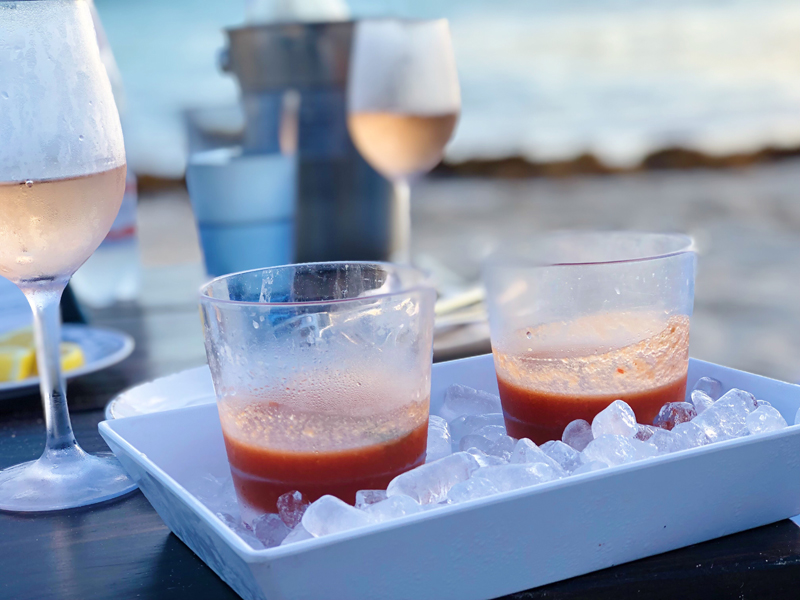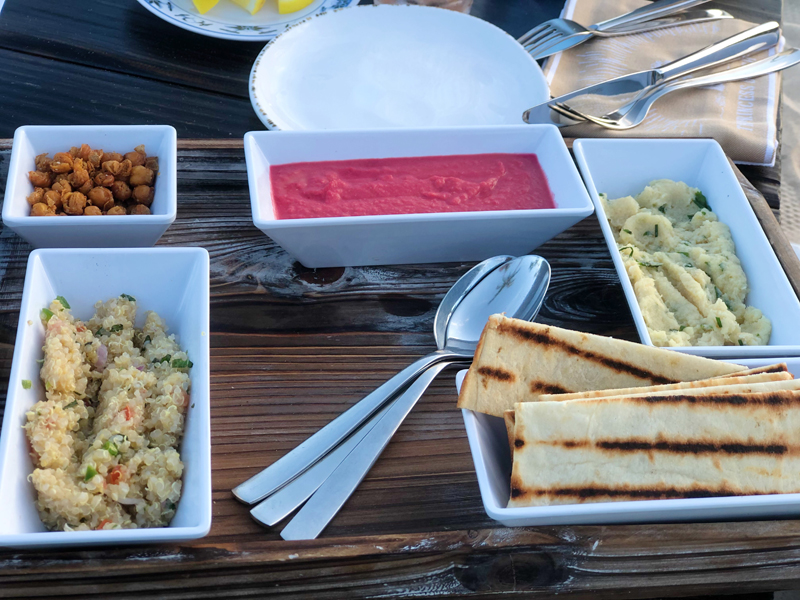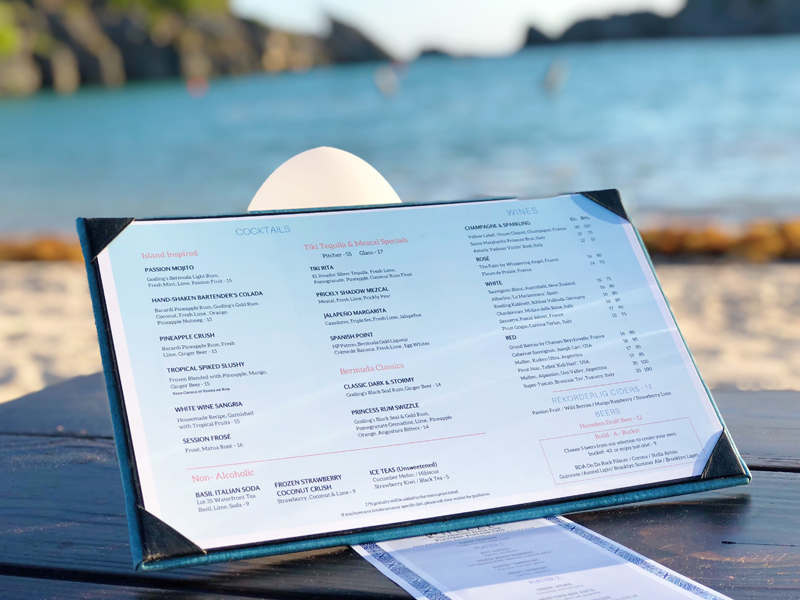 Read More About
Category: All, Business, Entertainment, News