The Bermuda football team making an impressive showing in their debut at the Gold Cup, goalkeeper Dale Eve earning Concacaf 'Save of the Game' honours, Dennie O'Connor winning an International CTA Star Award, and the Bermuda tennis team defeating Trinidad & Tobago and the U.S. Virgin Islands were all some of the positive news stories from the past week.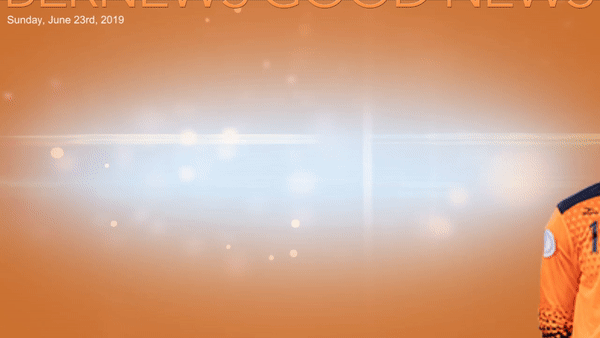 In additional good news, Bermuda gymnasts won multiple medals at the Caribbean Gymnastics Championships in Trinidad, St David's held their Youth Football Prize Giving, BNT presented their environmental awareness awards, 58 student athletes were honoured at the Denton Hurdle Memorial Awards, and Harbour swimmers won medals at a meet in Florida.
Other good news stories included  prominent actor Leonardo DiCaprio highlighting a Bermuda initiative; James Amaral, Diarra Franks, Dylan Muldoon, Aaron Rego, Leah Smith & Danielle Wall being selected for the Chubb Select internship, and Support Public Schools Bermuda teaming up with BAMZ for educational tours.
In an effort to highlight some of positive news happening in our community, we supplement our standard morning and evening email newsletters with a special Sunday "Good News" email newsletter edition, and also produce a highlight video and article which strictly focuses on the positive news about Bermuda and Bermudians from the past week. You can sign up to have the free newsletter delivered via email here, and/or access the links below.
In addition, for those who like positive news, please feel free to visit our sister site ForeverBermuda.com, which seeks to showcase uplifting Bermuda news and visitor related services, or BermudaCovers.com, which offers an array of free Facebook and social media cover images, graphic designs and videos to assist you in showing off your Bermudian pride on social media!
Links to some of the 'good news' from the past week are below:

Read More About