The Beyond Rugby annual awards dinner being held, a goal by Zeiko Lewis being nominated for USL Goal of the Week, Constable Wynford Austin receiving a leadership award in Maryland, the Green family donating $10,000 to the Salvation Army, and a new American Airlines flight to Bermuda from New York set to begin in the winter were all some of the positive news stories from the past week.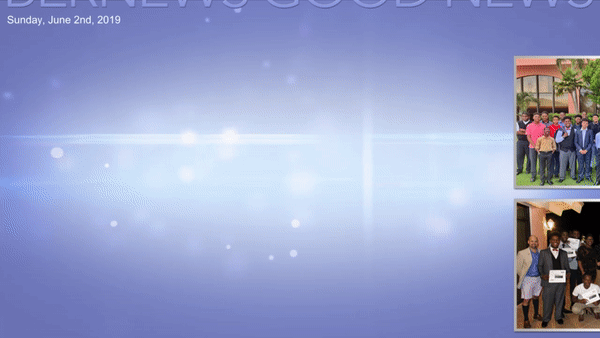 In additional good news, Robin Horsfield made the podium at the Ontario Cup, Mid Ocean Golf Club was awarded Gold Accreditation, Caleb McDowell received the Kenneth "Smokey" Thompson Athlete Sponsorship Award, Jeremy Cox will receive the Fred Reiss Lifetime Achievement Award, and goalkeeper Nathan Trott was named to England's U/20 squad for a tournament in France.
Other good news stories included the Bermuda Day Parade Float Awards being presented, Trey Simons being inspired by a gift to Morehouse graduates, Superintendent Na'imah Astwood and Constable Cerepha Bridgeman being honoured at the Regional Recognition Awards ceremony, Sakari Famous being named to the Women's Freshman All-SEC team, and Bermuda winning 16 medals in the Atlanta Relays.
We also posted various community photo galleries, including coverage of the James Perry Trophy Comet Regatta, powerboat racing action, Beyond Rugby's annual awards dinner, Ida Lodge celebrating her 100th birthday, and the Bermuda Day Heritage Parade.
In an effort to highlight some of positive news happening in our community, we supplement our standard morning and evening email newsletters with a special Sunday "Good News" email newsletter edition, and also produce a highlight video and article which strictly focuses on the positive news about Bermuda and Bermudians from the past week. You can sign up to have the free newsletter delivered via email here, and/or access the links below.
In addition, for those who like positive news, please feel free to visit our sister site ForeverBermuda.com, which seeks to showcase uplifting Bermuda news and visitor related services, or BermudaCovers.com, which offers an array of free Facebook and social media cover images, graphic designs and videos to assist you in showing off your Bermudian pride on social media!
Links to some of the 'good news' from the past week are below:

Read More About