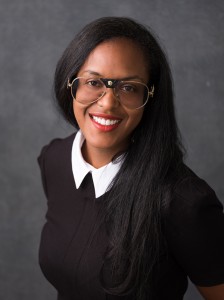 The Day of the Seafarer [DotS], recognized by the United Nations as an observance day, is celebrated globally on 25 June 2019. DotS' stated purpose is to recognize the unique contribution made by seafarers to civil society.
On this DotS, imagine yourself on the high seas. You have to deal with extreme weather conditions [whether bone-chilling temperatures, torrential rain, battering winds or sweltering heat], the threat of menacing pirates, a laborious work schedule, isolation from family, heightened risk of personal injury and limited respite from a harsh work environment.
Notwithstanding these issues, there is a high reliance upon seafarers, with the global shipping industry transporting over 90 per cent of the world's goods, energy and people.
Women are notably underrepresented in the global maritime workforce and as currently only 2 per cent percent of the world's maritime workforce is female.
2019 DotS fitting theme is "I Am On Board with Gender Equality" [#IAmOnBoard].
Throughout 2019 we have witnessed a strong emphasis on the value of women within the professional ranks. Efforts to empower women in the industry appear to be having a positive effect. Notably, Captain Belinda Bennett at the helm of the 148-passenger Wind Star Cruise Ship was recently awarded the 2018 Merchant Navy Medal for Meritorious Service by HRH Princess Anne. Captain Bennett is the cruise ship industry's first black female captain.
Against this 'sea change' of inclusivity and gender parity, WISTA Bermuda said they wish to "acknowledge our own Erin Greig. Erin joined the maritime community as a 17-year-old trainee on a tall ship and has become a dedicated member of the seafaring industry."
Tammy L Richardson-Augustus, [TRA] Press Officer and Legal Counsel of WISTA recently tracked down the trailblazing ship navigator for a one on one.
TRA – What was it about your experience on the tall ship Concordia as a 17-year-old trainee that changed your career path?
At the end of my voyage on board Concordia, the seamanship award was bestowed on me. This was the first time I was told I stood out from the rest. This cemented by resolve to be a navigator.
TRA – Give us a preview of a day at sea
Every day is a little different however it always begins for me at 0315hrs. I come on deck to stand the 0400hrs-0800hrs watch and meet with the captain to discuss work tasks, weather forecast etc. After breakfast I ensure that the work projects are unfolding as they should. I tuck down below for a nap after lunch. At 1500hrs I'm back on deck checking the progress of the day and preparing for my afternoon shift of 1600hrs-2000hrs. The officers will then meet with the captain to be briefed on the night's orders. I am then relieved by the second mate at 2000hrs and rest up for the new day.
TRA – Can you share a silly work story.
There is a deep tradition of line crossing ceremonies. When our vessel sailed across the equator, I was nominated to play King Neptune. What took place was a very silly, improv theater based afternoon of antics which definitely allowed the crew to see a different side of me.
TRA – What's something about the maritime world right now that drives you crazy? What are some things you would change?
In settings where stakes are exceptionally high and people are pushed beyond their perceived limits, there's no better training ground for leaders. That said, I find it disheartening when mariners aren't willing to put in the time required to learn the fundamentals and find ways to accelerate their career. I think there's a false belief that this career is easy and without sacrifice. When really to be exceptional in your field takes years of dedicated service.
TRA – There are a few shocking facts about the dangers of seafaring. The rate of suicide for international seafarers is triple that of shore workers, seafarers are 26 times more likely to be killed at work.
This is symptomatic of the twin threats of burn out and low morale [especially after a run of foul weather]. We live in working environment and are often employed on long contracts with limited connectivity. We therefore constantly contend with balancing the demands of the contract, the vessel's performance and crew fatigue.
TRA – What are some of the challenges you have personally faced?
The psychological aspect of so many different nationalities of people living and working together in confined quarters has been the biggest challenge. On the flip side, the lack of divide between social and professional life is a challenging aspect of the profession, but on the flip side it also fosters the strong bonds among the crew.
TRA – What makes people excited about you is how purposeful you are about achieving your ambitions. So where does that self-confidence come from? Have you worked on it? Is it innate?
It's certainly still a work in progress but I've learnt to exude confidence in what I do know and exercise humility when I don't. No one is going to respect someone who pretends to know everything and being reticent to ask questions has stunted my growth in the past. Once you allow your experience to do the talking I've found people take you much more seriously.
TRA – Deputy Pilot Warden Mario Thompson has become your mentor. How instrumental has this been to your success?
When I was desperately seeking advice on how I could apply for maritime college Pilot Thompson's name was continually mentioned as "the guy" to talk to. I'm so glad I did because through his encouragement I made connections with Bermudian mariners and got my foot in the door with scholarships. I had been off Island for seven years prior so would never have been able to make those vital connections without him. Moreover, the fact that he never had a second thought of a woman seeking this career was incredibly encouraging as well.
What skills do you draw upon in your line of work?
Organisational skills rank high on the list. Being able to predict as best as possible what may happen and what alternative plans might be needed for when, quite frequently, things don't necessarily go according to plan. On a ship flexibility to respond to the needs of the crew, vessel and program is incredibly important for the smooth running of the operation and if all of this fluid momentum still doesn't go how you envisioned then a deep well of patience is my most valuable tool.
What is your favorite quote?
Perfection is the enemy of good – Voltaire
What's a recent epiphany you've had about your role?
I have focused on developing my physical skills I've also become more innate at working with people. I think I originally thought that if I was an exceptional mariner leadership would naturally follow when really it needs to be more instinctive than that.
What things do you need to be successful in this job? What are the deal killers?

Impatience and not being fair are big deal killers when leading a crew. You shouldn't be their friend but you should never be unfair to them.
What are you grateful for?
My incredible family who get to see me 'pass through' the Island only once every year or so but never waver in their support.
It is understood that women make up only an estimated 2% of the world's maritime workforce, work mainly in the cruise and ferries sector, few are officers and they rank among the worst paid and least protected of jobs at sea. Do you therefore see yourself as a pioneer of sorts?
I'm fortunate enough to have started in a branch of the industry which has had many competent female mariners hence I never experienced any real discrimination while on traditional sailing vessels. However once I began studying the commercial side, the dearth of women was evident. Luckily those currently breaking the glass ceiling are supporting other women to do the same. I strive to be apart of this forward momentum.
What's one policy / idea you're excited about?
I'm excited about the early stages being seen in the commercial industry supporting female mariners in maternity leave and now developing flexible work rotations to keep these competent mariners within the company. It's enough of a battle ashore for women to have these protections so to see it filtering into such a male dominated industry is encouraging.
In terms of the work you're doing right now — as a person, a human being — what keeps you up at night?
I believe one of the best ways to manage this chaotic life is to have realistic goals. Get this licence, voyage here, become competent in this aspect… I've hit every goal I've set for myself so far but navigating toward the next goal on the horizon is what is keeps me awake at night.
Erin's outlook on the future of the seafaring industry is optimistic. Greater support for female mariners during their maternity leave, in addition to new approaches to flexible work rotations, are encouraging steps in the battle to achieve greater equality. In addition, increased international recognition of gender disparity in the seafaring industry is helping to break down barriers.
There remains a sense of urgency to accelerate change for women seafarers particularly in the areas of:
gender stereotypes related to nautical training, recruitment opportunities and pay disparity
provision of sanitary items on board ships
access to confidential medical advice and contraception
satisfactory maternity benefits and rights
sexual harassment policies and appropriate training
We invite campaign participants to commit to making just one change to achieve gender equality and inclusivity in seafaring and use the 2019 campaign hashtag: #IAmOnBoard to show solidarity for gender parity.
Read More About
Category: All