Following the conclusion of the NACAC Age Under 13 [11&12] & Under 15 [13&14] Championships in El Salvador, the overall results and standings for the Bermuda athletes are below.
Bermuda finished the Championships 6th overall with a score of 23,997 points. The Bermuda Girls Under 13 finished 9th with a combined total score of 4435 points, the boys also finished 9th with a score of 5314. The Under 15 girls finished 10th with 6126 points, while the boys finished 8th with 8122 points.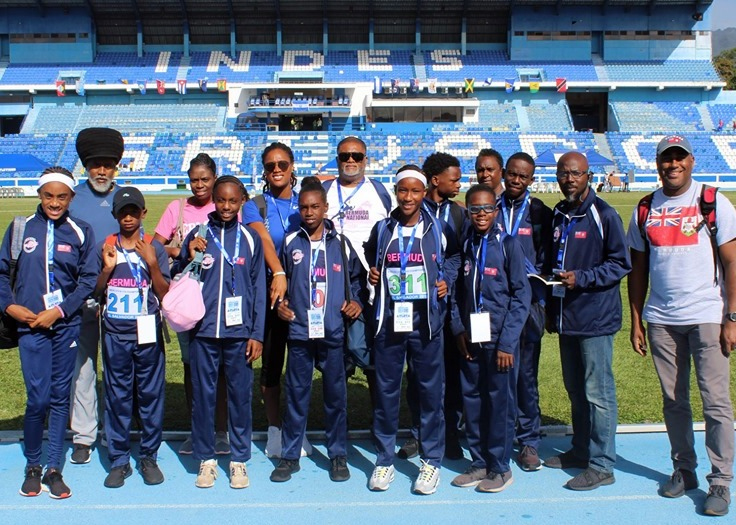 In the Pentathlon Under 13 Girls Division, Ellise Dickinson finished 14th with a score of 2340 points, while Kemauri Darrell finished 25th with a score of 2095 points.
In the Pentathlon Under 13 Boys Division, Nayan Grant finished 10th with a score of 2921 points, with Daylen Scott finishing 24th with 2393 points.
During the Under 15 Girls Heptathlon, I'Aura Golding finished 18th with 3298 point, while Katherine Bean-Rosario finished 26th with 2828 points.
In the Heptathlon Boys under 15 Division, Chance Eve finished 19th with 4138 points and Malachi Henry finished 24th with 3984 points.

Read More About