Conyers' Bermuda Private Client & Trust practice has been recognized Band 1 in Chambers & Partners' High Net Worth Guide 2019.
The firm continues to be the only firm ranked Band 1 in Bermuda for Offshore Trusts and has been described this year as a "powerhouse in the Caribbean and across all offshore jurisdictions" and "hands-down the number one firm in Bermuda."
Alec Anderson, Director & Global Head of Private Client & Trust is listed Band 1 and directors Helen Cooper, Craig MacIntyre and Peter Pearman are ranked Band 2. Conyers Trust Company Limited, an affiliate of Conyers, was also listed as a recommended trustee in the Trust Companies category for Bermuda.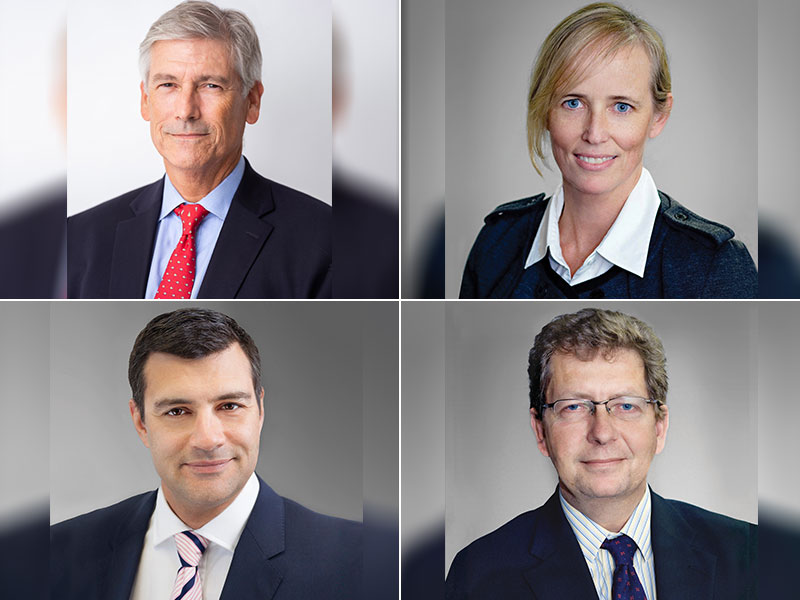 Alec Anderson commented, "I am grateful and delighted to learn that the high quality of service we provide to our clients and onshore advisors continues to be recognised by the Chambers HNW Guide, which is highly regarded within the private client industry. I am pleased and flattered that Conyers lawyers have received glowing recommendations from clients and peers, which is a testament both to their expertise and their excellent client service values."
The Chambers High Net Worth guide serves as a directory for the private wealth market and is used by family offices and professional wealth advisers. The rankings and editorial draw on independent research including interviews with lawyers, family offices, accountants, tax advisers, bankers and investment managers for a comprehensive view of the private wealth sector.
Highlights from the directory
Alec Anderson leads the global private client and trust department and is highly regarded internationally for his trusts and estates practice. One source says: "Alec is a titan of the international trust world – he is one of the most recognised international trusts lawyers. He has a great stamp of authority in all he does. He is a highly impressive person and a lawyer of great international stature not just within Bermuda itself but across the international trusts stage."
Helen Cooper's practice covers all aspects of trust and private client law. She is described as a "fantastic individual," is "very well respected" and has a "stunning client base," according to market insiders.
Craig MacIntyre's business encompasses a broad spectrum of trust, company, estate planning and asset protection opportunities. He is described by one private client lawyer as "first-rate and strong on both contentious and non-contentious matters".
The "very knowledgeable" Peter Pearman has a "wealth of experience" in handling complex estate planning and trust matters. Market insiders say he is "very impressive and always on the ball", adding: "He is held in high regard and is vastly experienced. He will be in the trenches when cases get tough."
Read More About