The Minister of Labour, Community Affairs and Sports Lovitta Foggo stopped by one of the many Government summer day camps recently to visit with the young people in the programme.
There are just over 400 students enrolled in eleven Department of Youth, Sport and Recreation's Summer Day Camps.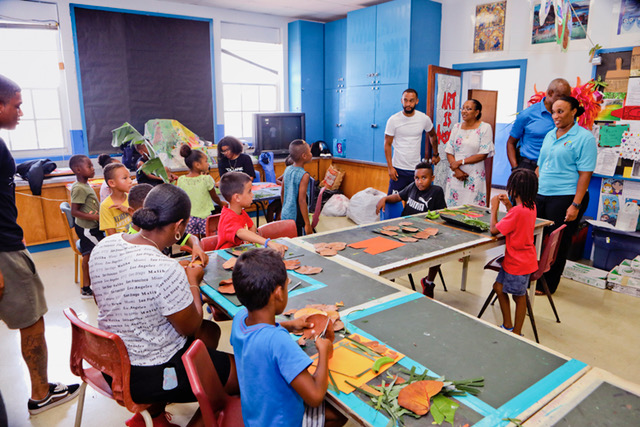 On this occasion, Minister Foggo stopped by Camp Paw Paw, which is operating out of West Pembroke Primary. The Minister took the opportunity to observe the arts and crafts being made by the campers and get an overview from the camp staff of the planned summer programme activities.
Each year the programme has a theme to encourage the students' learning and development. This year the theme is 'Trash to Treasure' which puts a special emphasis on recycling.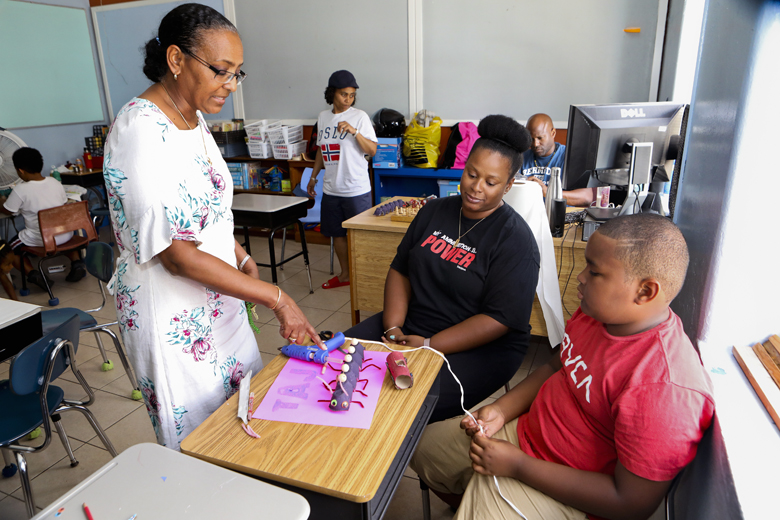 Minister Foggo said, "We have increased our funding into Department of Youth, Sport and Recreation's Summer Day Camps programme because we really want to ensure that our young people have an enjoyable and enriching experience during their summer break. Part of our aim is to immerse them in fun educational activities and engage them in a unique way.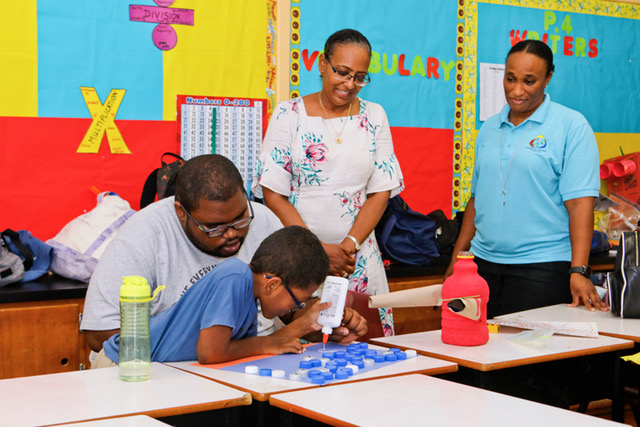 "This summer in addition to the typical activities that happen at our summer camps like swimming and playing sports, our students are also learning about the fundamental importance of recycling in Bermuda.
"So, we see our summer programmes as a way to educate our young people and grow their knowledge, while keeping them active and involved. And the Ministry is appreciative of the supportive staff at all of our camps who help our young people create friendship bonds and encouraging them to be the best they can be through this programme."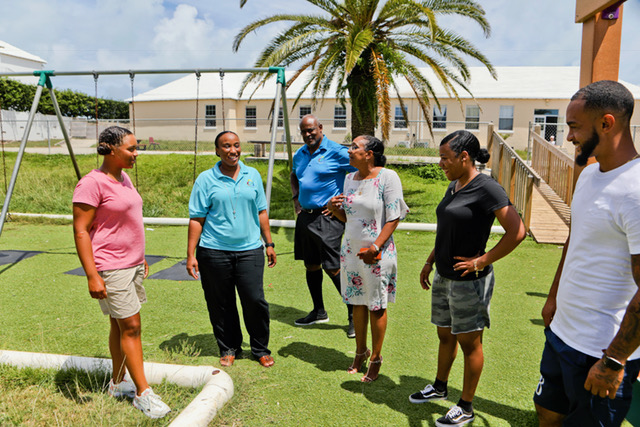 Over the next two weeks, there are a number of camp activities taking place where the Minister will seek to attend to support our young people. They include:
Mini-Cup Match July 25th, 2019 – National Sports Centre – 9.30 a.m.
Pre-school Fun Day July 26th, 2019 – Devonshire Pre-school -10.00 a.m.
Camp-a-Rama July 30th, 2019 – Ruth Seaton James, CedarBridge Academy – 6.00 p.m.
Six-Aside Futsal Tournament – CedarBridge Academy Gym – 10.00 a.m.

Read More About