It was another good day for Bermuda sailors who are among a total of 257 young sailors from 65 participating nations competing in the 2019 Optimist World Championship in Antigua.
Marco Gradoni from Italy is the leader with 6 Net Points, Richard Schultheis from Malta is in second one point back with 7 points and Ian Walker March from South Africa is in third one point back, while the top girl is Spain's Maria Perello in 18th with 40 Net Points.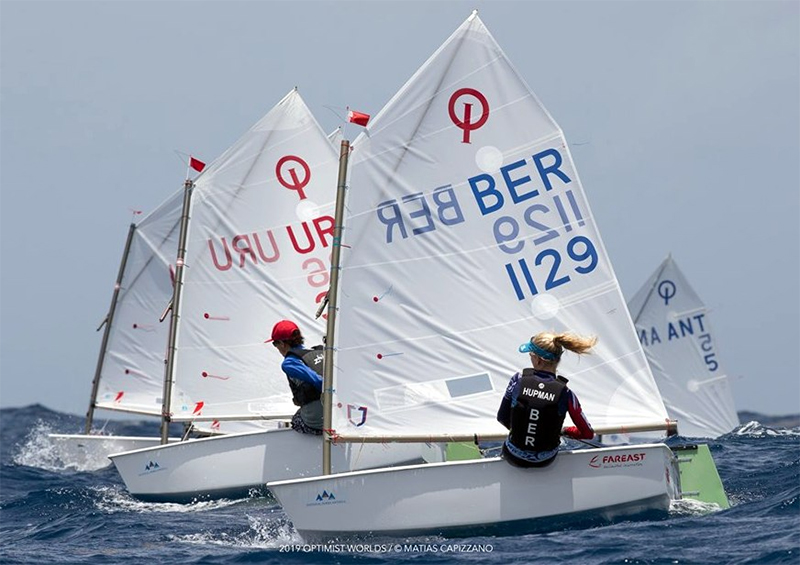 Sebastian Kempe continues leading the Bermuda Fleet, he moved up 5 more places to come off the water in 4th place with 17 Net Points, this after finishing 4th in the First Race in the Yellow Fleet and then he crossed the line second in the Second Race of the day.
Christian Ebbin is holding down the 17th place spot after starting the day in 18th place with 40 Net Points, he finished 20th in the First Race in the Blue Fleet and then he finished fourth in the Second Race.
Magnus Ringsted started the day 86th, but came off the water in 67th place with 91 Net Points, Laura Hupman is in the 111th position with 115 Net Points and Nicole Stovell is in 202nd place with 216 Net Points.

Read More About