[Written by Don Burgess]
Summer camps are full of fun times like swimming, going to the park, playing football, and…attending court?
Educator Wendell Smith has been taking a group of young children to Magistrates Court on Mondays as a way to help teach them life lessons, and to show them that this is a place they do not want to end up at themselves.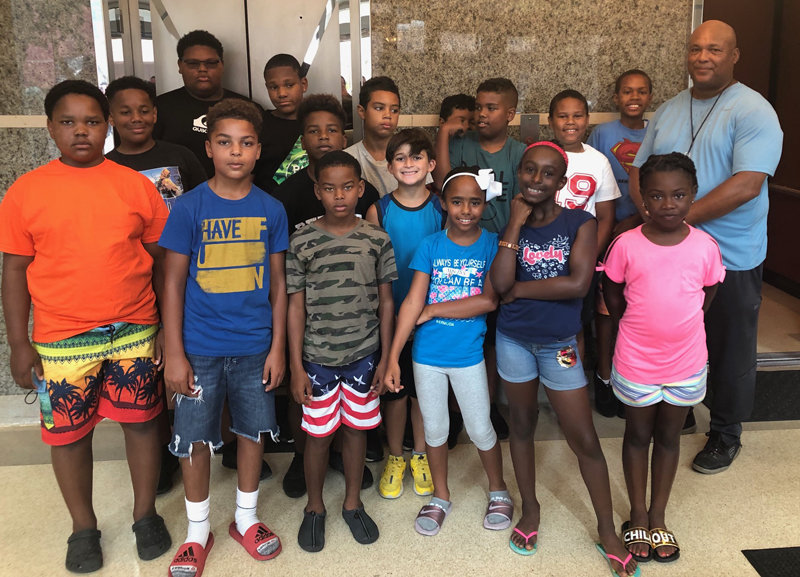 The summer campers sit attentively in the gallery as Senior Magistrate Juan Wolffe dispenses justice to those standing before the court. Afterward, he takes a few minutes to talk with the children about the various cases and what they have learned that morning.
Mr Smith pointed out to the kids how the Senior Magistrate listened to a young man who was angry and rather than getting angry back at him for not listening, and Mr Wolffe was able to help the man who was in trouble making a better choice and have a better life.
Mr Smith told children, "I don't want any of you to have to go to Westgate. When I was young, they used to have movies that would show you what prison was like. I used to watch those and think 'I don't ever want to have to be there.' I don't want you there either because your freedom is gone. You just can't get up out of your cell and go where you want."
He added with a criminal record then it makes it harder to obtain a job. Mr Smith said people are more prone to getting in trouble over the weekend, which makes the Monday plea court hearings a perfect place for the children to learn from other people's mistakes.
He told the children, "Fortunately the people have a judge who has their goodwill at heart and trying to turn them around."
Mr Smith then asked the summer campers about what was unique about the day's main case. One of them replied, there is a programme that can help him learn skills while another said it would also pay him so he could earn some money.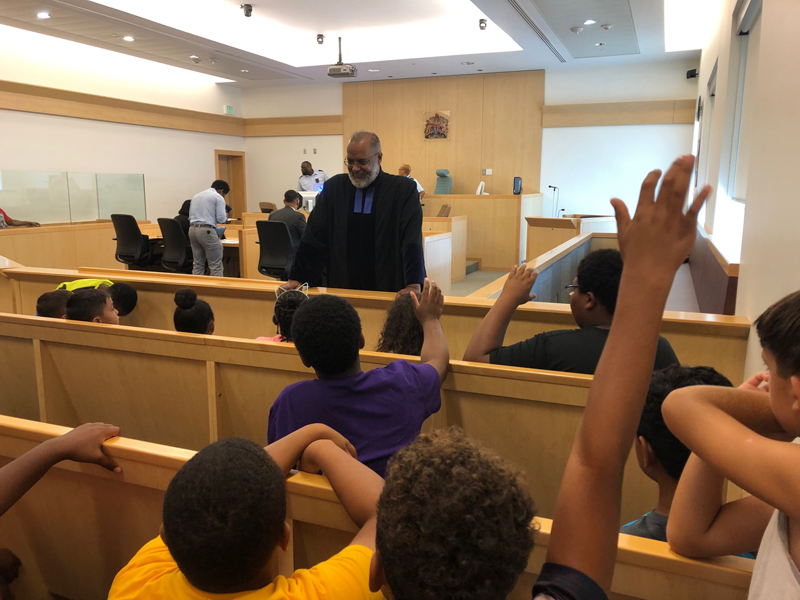 Read More About