News that Delray Rawlins scored a century for Sussex, Dockyard won the Top Cruise Destination Award, 12 students received BPSU Education Awards, Bermuda debaters reached the finals in Europe, and Halle Teart earned the Top Debater Award in Trinidad were all some of the positive news stories from the past week.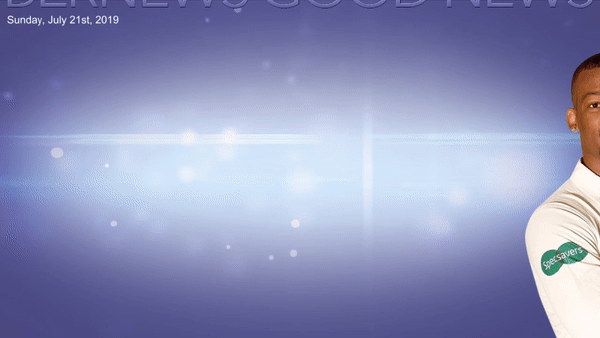 In additional good news, Rockal Evans sailed to victory in the International Finn Qld Championship Regatta in Australia, Bermuda won medals at the Kung Fu Championships, Jessica Lewis won three events in Canada, 16-year-old student Kairo Morton will attend an invitation-only summer internship at Yale University, and Bermuda Scouts are getting set to attend the World Jamboree.
Other good news stories included Jamel Easton graduating from Bermuda College as part of the BAC Apprenticeship Programme, Halle Teart being named the 2019 Validus Scholar, Vanessa Gilbert being awarded the Conyers Scholarship, and the 'Get It Green' Shelly Bay cleanup being held.
We also posted various community photo galleries, including coverage of Bermuda Powerboat Association racing action, the Southampton Rangers defeating PHC, the Lawrence Stickers Hendrickson Regatta, and the Fire Service Confirmation Ceremony.
In an effort to highlight some of positive news happening in our community, we supplement our standard morning and evening email newsletters with a special Sunday "Good News" email newsletter edition, and also produce a highlight video and article which strictly focuses on the positive news about Bermuda and Bermudians from the past week. You can sign up to have the free newsletter delivered via email here, and/or access the links below.
In addition, for those who like positive news, please feel free to visit our sister site ForeverBermuda.com, which seeks to showcase uplifting Bermuda news and visitor related services, or BermudaCovers.com, which offers an array of free Facebook and social media cover images, graphic designs and videos to assist you in showing off your Bermudian pride on social media!
Links to some of the 'good news' from the past week are below:

Read More About