Bermuda recently played their final match of the Women's Under 20 CONCACAF Championships against Antigua at the National Track and Field Center Leonora in Guyana, making a superb showing to win the game by a score of 5-1.
Bermuda's starting line up included Zahkari Turner, Koa Goodchild, Jenna Rempel, Zemira Webb, Jadae Steede Hill, Danni Watson, Emily Cabral, Nia Christopher, Jade Stewart, Adia Gibbons, and Ryley Simmons.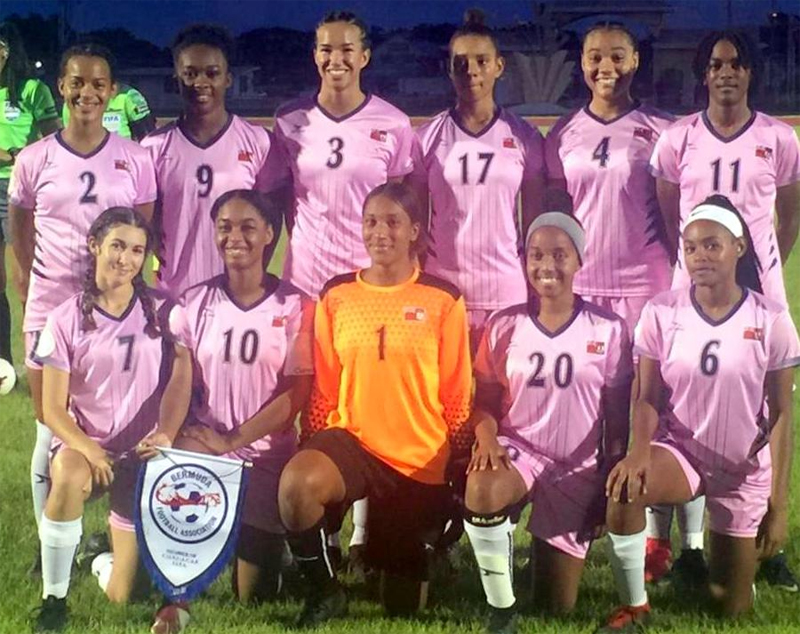 Bermuda took the lead in the fifth minute of the match with Adia Gibbons finding the back of the net, and Nia Christopher doubled the Bermuda lead in the 28th minute, however in the 42nd minute, Antigua pulled a goal back to make the half time score 2 – 1.
Christopher restored Bermuda's two goal lead when she scored again in the 65th minute; seven minutes later, Gibbons scored her second goal of the match to extend Bermuda's lead to 4 – 1. Gibbons later completed her hat-trick with her third goal of the game, putting Bermuda up 5 – 1.

Read More About