209 people visited the Hospital's Emergency Department or Urgent Care Centre last month due to road traffic accidents, according to the latest statistics from the Bermuda Hospitals Board [BHB].
A spokesperson said, "So far this year, July has seen the most road traffic accident victims requiring emergency room services.
"The Emergency Department attended to 209 cases during the month, 19 of which were tourists. Two people were admitted to the Intensive Care Unit and 12 to general wards. Of the 12, one was 16 years old.
The full BHB Road Traffic Accident Statistics 2019 follows below [PDF here]: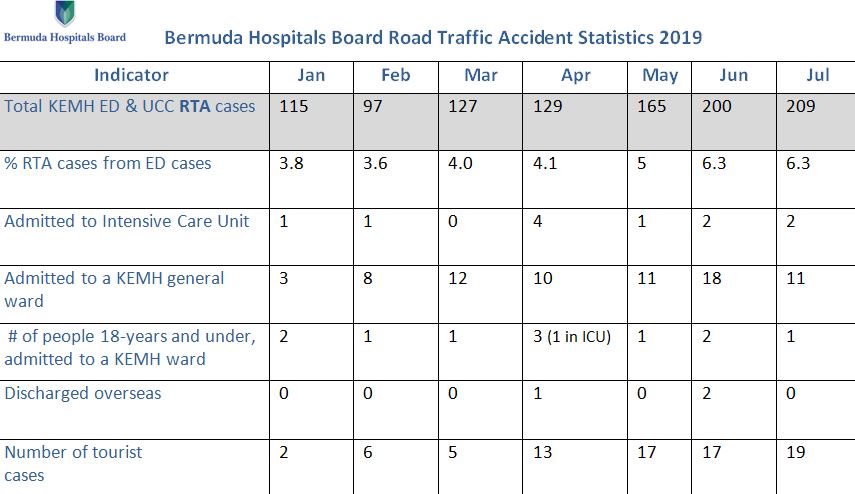 Read More About
Category: Accidents and fires, All