Chewstick will be holding an open mic jam session at Blue Waters Anglers Club on September 14, with part proceeds going to help fund Bermudian Yassine Chentouf's ongoing participation with the Up With People.troupe
Every year US-based Up with People brings together almost one hundred college-aged participants from more than 20 countries for a multi-continent tour, merging entertainment with education.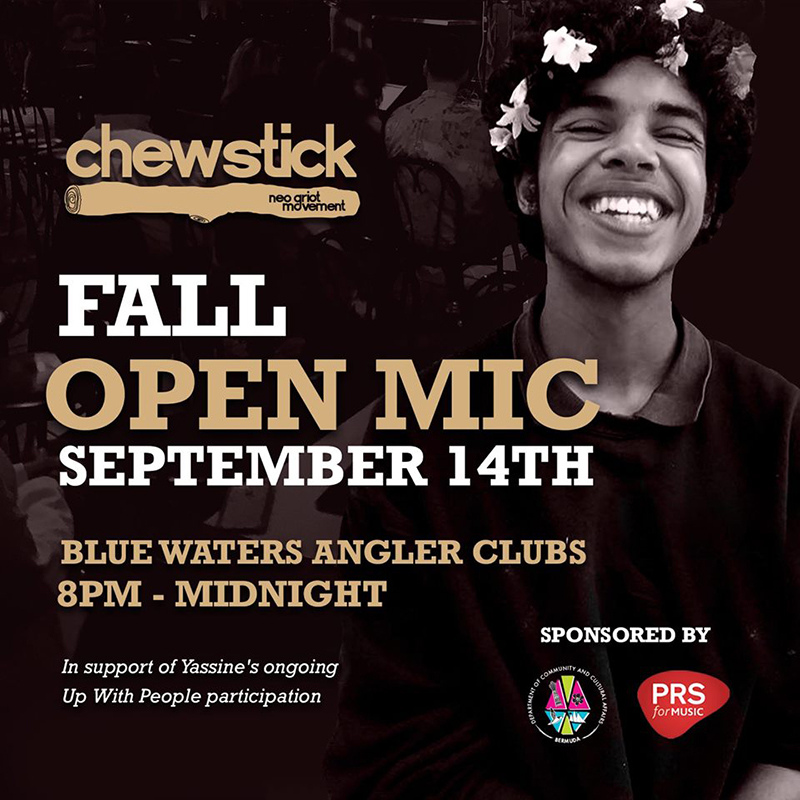 Cast members travel for one or two semesters beginning in January and July of every year, performing a dynamic musical show wherever they go, taking part in various community service projects, and experiencing a global education curriculum.
Chewstick is inviting performers from all genres to take part in — and supporters from all sectors of the community to attend — an open mic night it says will be "a dynamic, community-building event focused on empowering storytelling and breaking down barriers."
There will be a $10 entry fee.
For further information email: info@chewstick.org or call 292-2439.

Read More About
Category: All, Entertainment