Footy Promotions concluded the Samba Futsal Clinic Challenge on August 11th, 2019 at the BAA Gymnasium.
This clinic was under the direction of Brazilian Native, Denison Cabral, the President and Director of coaching at the Denison Cabral Futsal Academy [DCFA] and Kate Laukhart [DCFA - Maryland].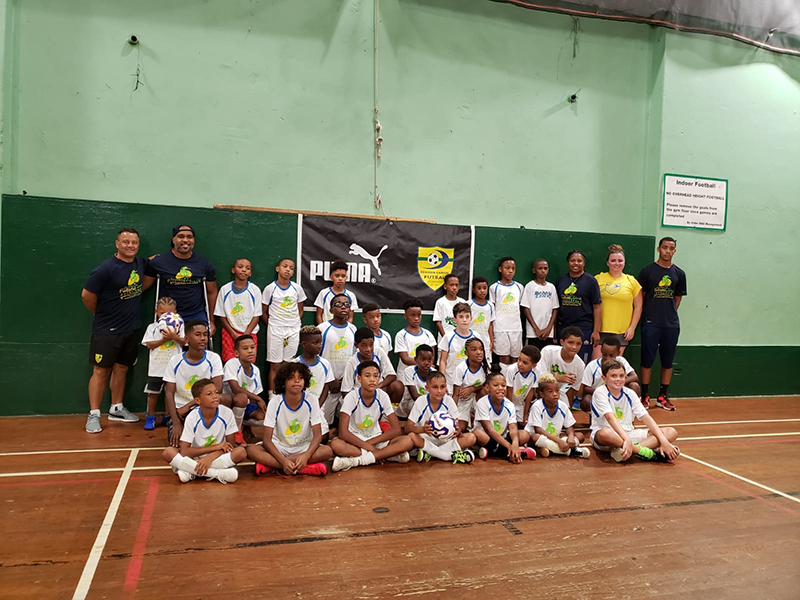 Vinzie Zuill, President of Footy Promotions / Footy Force Futsal, says "It is always great to have Denison Cabral and Kate Laukhart hosting the Samba Futsal Clinic.
"This year we introduced futsal challenges for players to not only improve their skills but also to compete for prizes. We would like to thank all players for participating in this event and special congratulations to the winners of the challenges and tournament."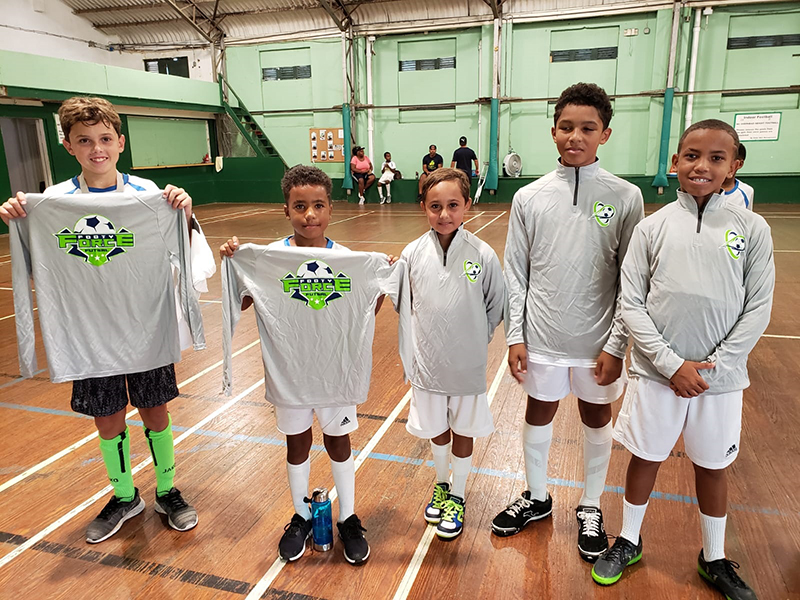 The winners for the challenges are Cayden Bartley-Waldron [1st Place in Passing], Kennahz Fray [2nd Place in Passing], James Cooper [Shooting], Zias Smith [1v1], Andre Amaro [Dribbling].
Team Brazil won the tournament which featured Malachai Belboda [Fulham fc] – MVP of the Samba Futsal Clinic 2016, and the 2019 MVP of the Clinic is Zias Smith.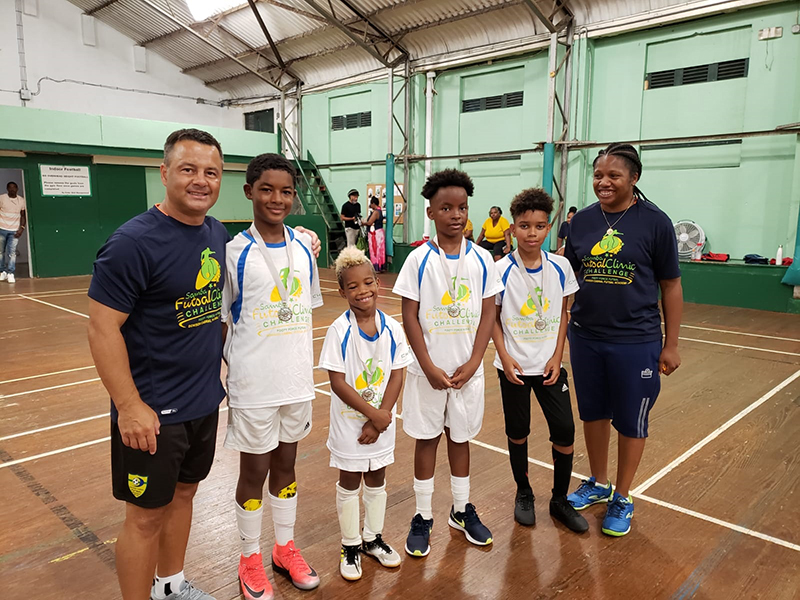 Denison Cabral [DCFA] says, "Our 2019 Samba Futsal Clinic Challenge was another successful program this year, we saw some great young players [new ones and players from the past] challenging us coaches during the sessions. Our last days session was a very competitive tournament and tons of fun was the highlight of the four days in the island.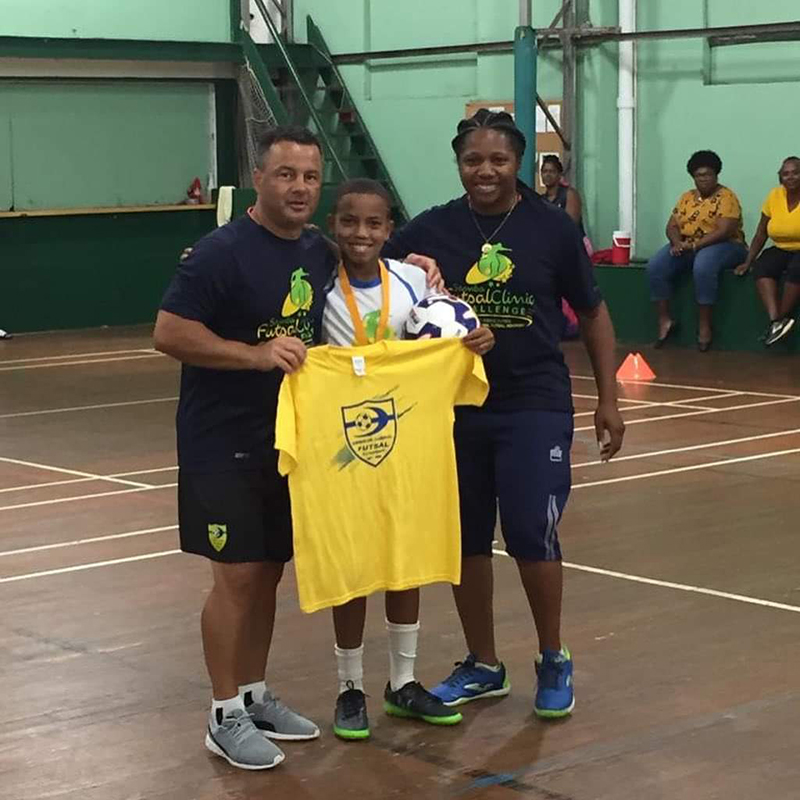 "We are very excited about bringing our 3rd clinic MVP player to US, we know the importance of the culture exchange for both clubs and the kids enjoy the experience when they get here. DCFA can't wait to host the 2019 Clinic's MVP Zias Smith here in Maryland.
"Thanks Footy Force [Coaches Vinzie & Eurique] for this successful partnership, thanks Bermuda for a great warm welcome [as always] and the families who participate in our clinic. DCFA is looking forward to 2020 with some exciting twist to our clinic by taking to the island some of our DCFA players with us. See everyone in 2020!"

Read More About