[Updated] Bermuda's Jessica Lewis has started out with a dominant showing in Peru, racing to victory this evening [Aug 24] in the 400m to claim the gold medal at the 2019 Parapan Games.
She crossed the line in a time of 1:01.95 to claim the gold, Yen Hoang of the USA won the silver, while Kelsey LeFevour of the USA claimed the bronze.
Update | Video of the medal ceremony, courtesy of the event organizers
Ms Lewis will also compete in the 800m and 100m, and she is expected to be very competitive throughout these Games, especially in the 100m, where she currently holds the Parapan record.
Her gold medal win this evening means Bermuda is currently in 11th place on the medal table at these Games, where over 1,800 athletes from some 30 nations are competing.
Screenshots courtesy of the online broadcast: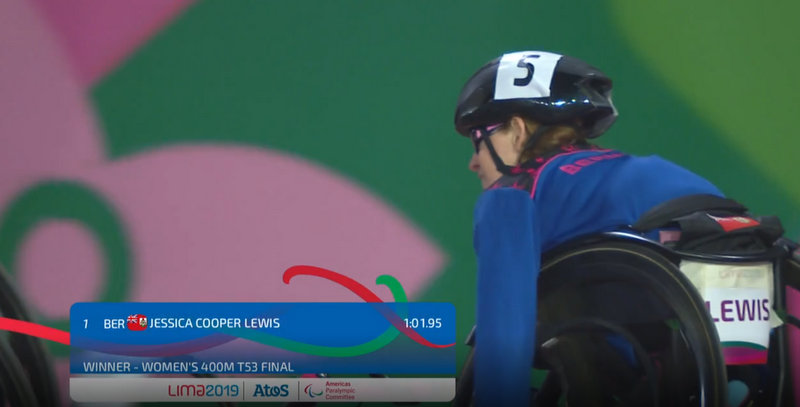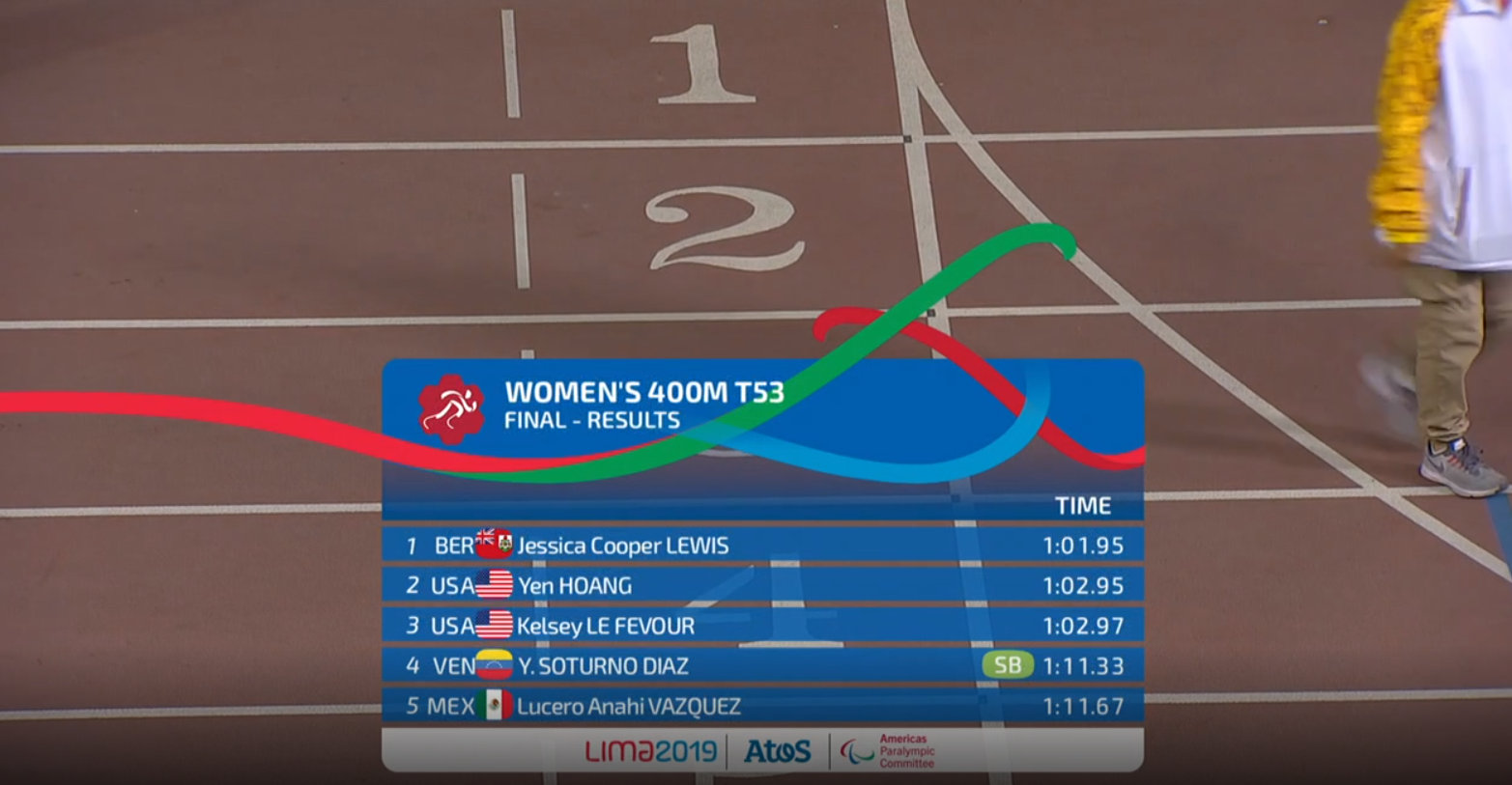 Read More About