The Minister of Labour, Community Affairs and Sports Lovitta Foggo welcomed Bermuda's National Cricket Team to the Ministry offices today [Aug 26] to offer official congratulations to them following their ICC Twenty20 Cricket World Cup qualifying performance last week.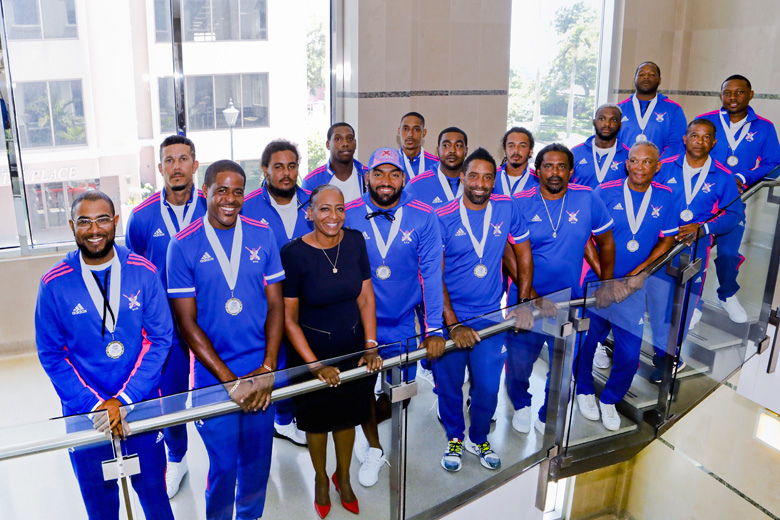 Minister Foggo previously said, "Our national cricket team demonstrated such an amazing display of athleticism, discipline, poise and talent with their performance.
"They have generated so much enthusiasm across the island by securing a final place at ICC Twenty20 World Cup Qualifier in the United Arab Emirates and on behalf of the Ministry of Labour, Community Affairs and Sports I wish to extend my congratulations to our coaches and our cricketers for achieving this success.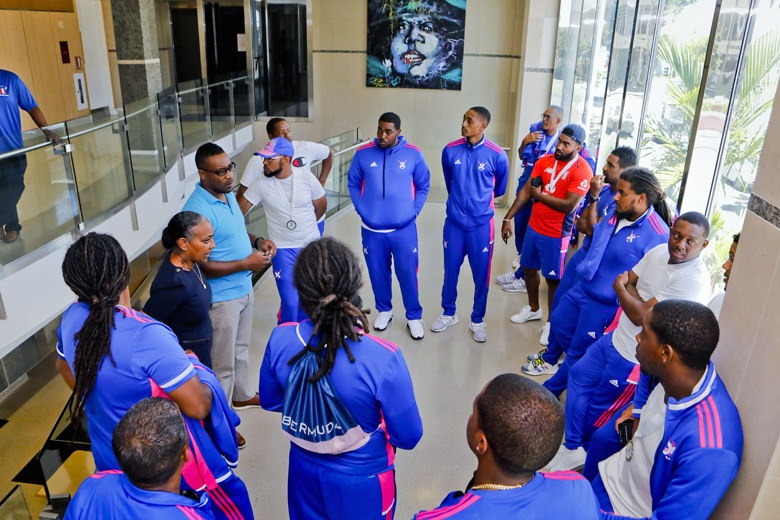 "In the upcoming months, all of Bermuda will be following their journey with great interest and pride as our national cricket team looks to make history on the world stage. We wish them the best of luck and we hope to celebrate an even greater achievement when they return home from the UAE."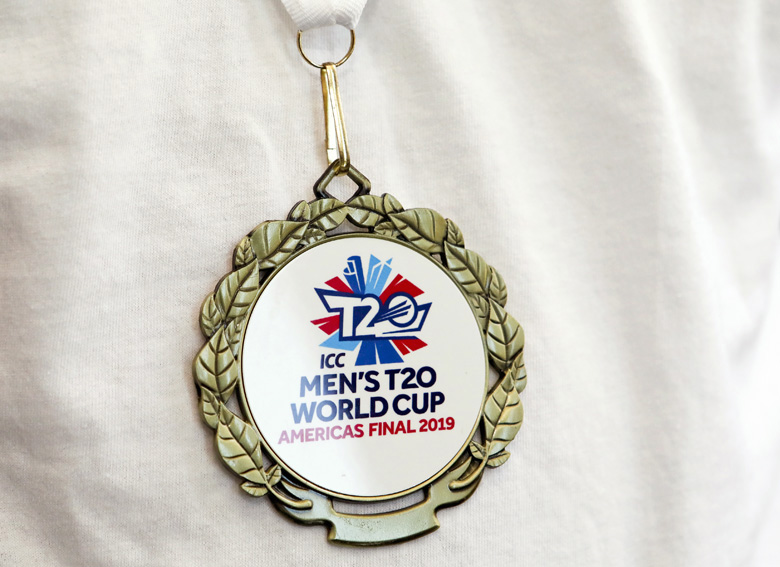 Read More About