The Ministry of Public Works has started a "pilot programme involving the sale of household waste and recycling wheeled bins to the public."
A Government spokesperson said, "The wheeled plastic garbage bins with lids have a capacity of 360 litres [95 gallons] and are $125.00 each. The wheeled plastic recycling bins with lids have a capacity of 140 litres [37 gallons] and are available at a price of $40.00 each.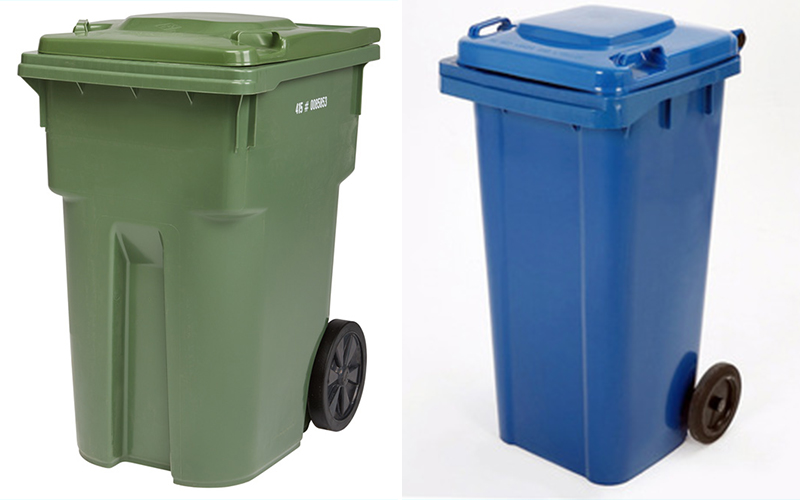 "The Ministry notes that quantities for purchase are limited to two per household for each bin.
"The large wheeled plastic garbage bins can store up to five tall kitchen garbage bags and are compatible with the lifting mechanisms on the new garbage trucks making the dumping of garbage more efficient and safer. The blue recycling bins also make collection convenient and easy.
"The bins can be purchased from the Ministry of Public Works' Head Office, 3rd floor Governement Post Office, Church Street, Hamilton.
"Bins will be collected from the Waste Education and Enforcement Office at the Tynes Bay Incinerator.
"For more information call 278-0563 or 501-3108 for collection arrangements."
Read More About