Award-winning Bermudian author Catherine West has repeatedly demonstrated she can stand toe to toe with the best in her field when it comes to novels which combine dramatic situations with hope, healing and love.
And now she seems set to do it again with her latest book As The Light Fades, published this week [Sept 10] to warm advance reviews.
After her carefully constructed life crumbles, the book's protagonist Liz Carlisle finds herself back home on Nantucket, picking up the pieces.
But with the family estate under renovations, she must seek other digs. Consequently the solitude she craves seems entirely out of reach.
Her landlord Matthew Stone intends to steer clear of his new tenant. She's carrying a load of baggage, but as long as she pays the rent, he'll let her be. He's got enough to cope with caring for his wayward niece, Mia.
Liz doesn't have time for teenagers and her track record with men is abysmal, but an unlikely friendship forms between the three.
When her former boyfriend is charged with assault, Liz is called to testify against him.
But he knows the darkest secrets of her life — secrets she'd hoped to keep buried forever, and he's ready to reveal them.
Catherine West's new novel As The Light Fades is out an ebook now and will soon be available in paperback.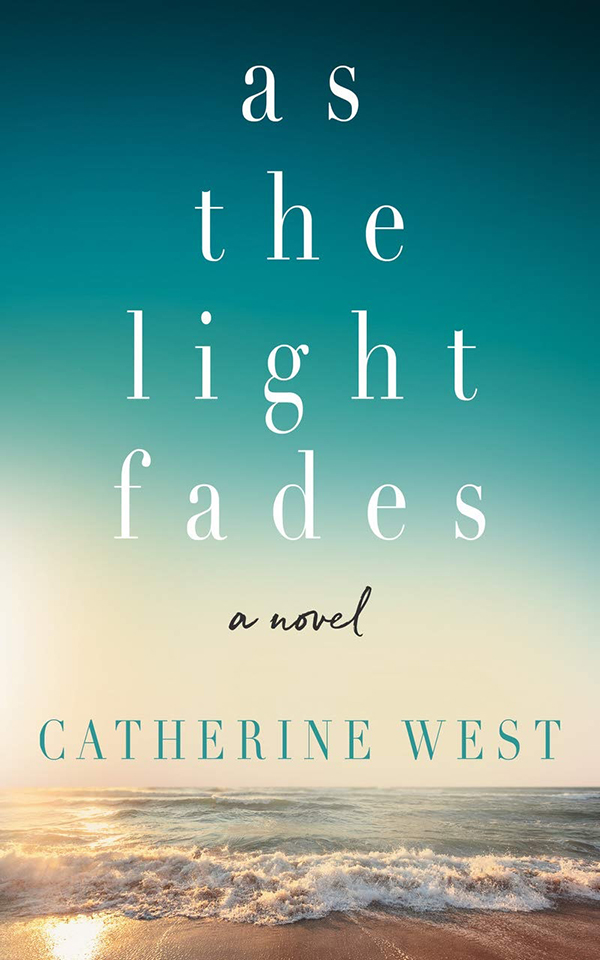 Telling the truth is the right thing to do, but it may cost Liz everything she's worked so hard for, and all she's come to love.
Being published in paperback and ebook editions, As The Light Fades has already generated positive buzz in the US and Canada with a series of pre-publication raves at online review sites.
The novel "tackles real issues faced today with grace and delicacy" said reviewer Melony Teague. "Another great story from Catherine West."
And the Books & Spoons website said the novel is "an affecting and moving saga of two families, of their heartfelt destinies."
Mother-of-two Mrs. West has said her island home never ceases to have a galvanising effect on her when she feels her creativity is flagging.
"I'm very blessed to live on the beautiful island of Bermuda, and our house overlooks the ocean," she told one interviewer. "So I will often sit outside and just breathe in the view. That can recharge me quite quickly!"
The author of six previous novels, Mrs. West's new book is now available online here and the paperback edition will soon be on sale in Bermuda's bookstores.

Read More About
Category: All, Entertainment