Dr. Daniel Berdejo Del Fresno is set to return to Bermuda in October to host the Futsal Level 1 Coaching Certificate.
The course is open to anyone interested in gaining technical and practical knowledge of the sport of Futsal. The 2019 edition content has been updated, and participants will benefit from the extensive global resume of Coach Daniel who has also published numerous articles and books on the sport.
Futsal is gaining rapid traction across the globe as the fastest growing indoor sport and is credited by the biggest names in football for their success. There is expansion at the local level and educators, coaches, parents and program administrators are encouraged to attend.
The sessions will be held on October 26th and 27th 2019. To register please visit the website at cpathletic.com.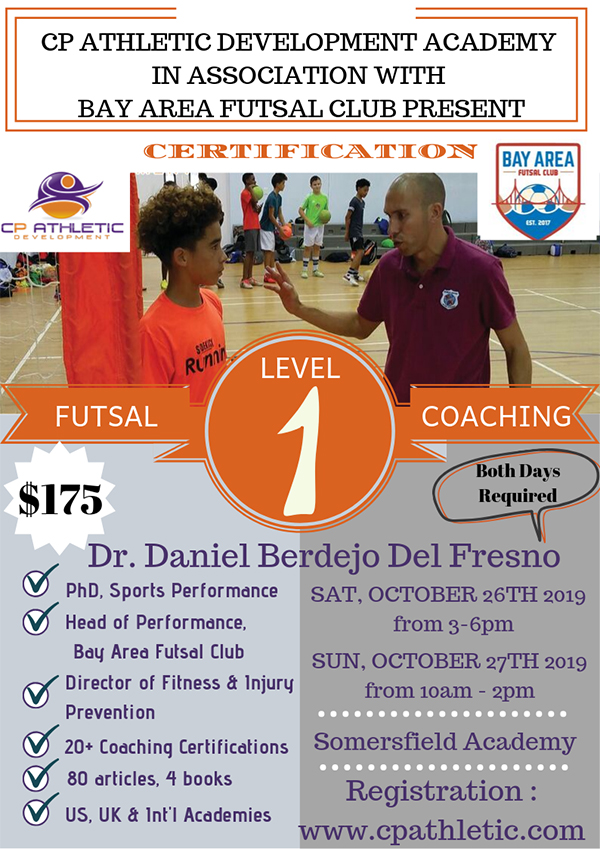 Read More About