Held to coincide with the start of the new school year since 1987, September is Library Card Sign-up Month,
And the Bermuda National Library is this month joining with libraries worldwide to remind parents, caregivers and students that signing up for a library card is a young person's first step towards academic achievement and lifelong learning.
As part of its Library Card Sign-Up Month activities, the Bermuda National Library is offering current members whose summer reading may have dragged on a little past the due dates of their borrowed books a fine amnesty throughout September.
But the library is asking for a similarly generous gesture in return, one that will help to support Bermudians in need.
It is asking members to drop off donations of non-perishable goods for the Centre For Abuse in return for wiping out their overdue fees.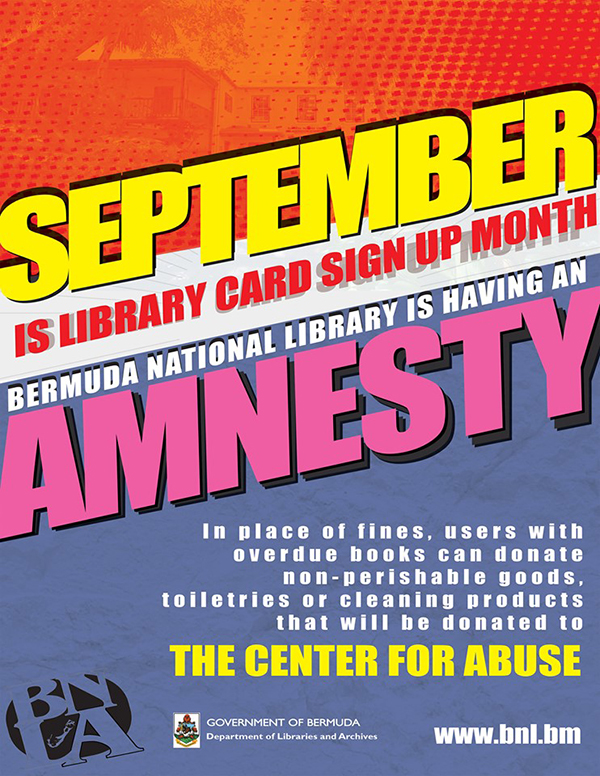 Read More About
Category: All