[Written by Don Burgess]
Sabrina Burgess can count herself among the world's best after winning the Masters Over 50 Figure competition at the 2019 North American Championships.
She also earned her pro card by placing first at the event held in Pittsburgh, Pennsylvania on August 29th.
Ms Burgess, who trains with Carmichael Bryan at Positive Results, was thrilled with this result. She has had international podiums before in placing first in The Bahamas and Canada, but the pro card remained elusive.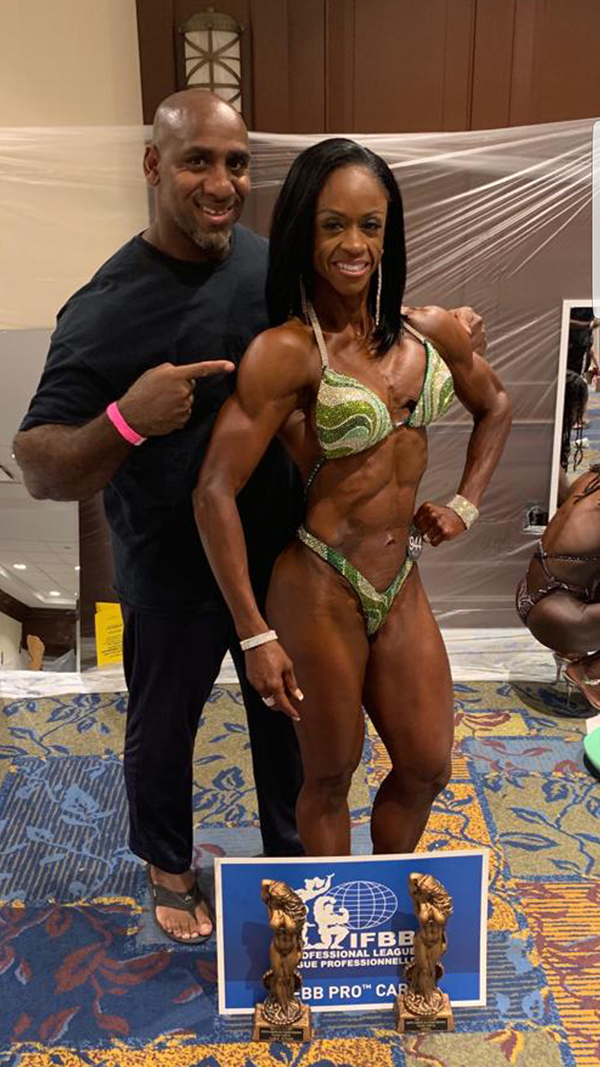 She told Bernews, "This is what I have been working towards. To compete as a pro against the pros, that's an ultimate goal."
She said waiting on the stage to hear the final results she "was feeling pretty confident. I knew at the prejudging I was either first or second so I kind of knew I had to take it."
Ms Burgess said she had trained hard on her physique and her poses, so this was "an awesome feeling."
She took up the sport in 2011. "This was something on my bucket list," Ms Burgess said. "I was always going to the gym, so I wanted to take it to another level. I drank the Kool-Aid, and I got hooked."
Since that start in 2011, she has been doing one or two shows a year as she worked on her craft.
Ms Burgess said her first pro event could see her return to Pittsburgh.

Read More About