Rego Sotheby's International Realty Bermuda shared the successful completion of their Summer Internship Program by Bermudian university undergraduates Hayley Ball, attending Trent University in Canada, and Georgia Rego, who is attending Elon University in North Carolina.
During their internship, both students were able to enjoy industry specific training for multiple disciplines of real estate at all levels and for various business interests.
Jodi Ming, Professional Services Associate, and Allison Settle-Smith, Rentals Assistant Manager and Associate, led the interns' varied training across the Commercial, Rental and Professional Services departments exposing both to the many facets of Bermuda's dynamic real estate industry.
Allison Settle-Smith, Georgia Rego, Hayley Ball, and Jodi Ming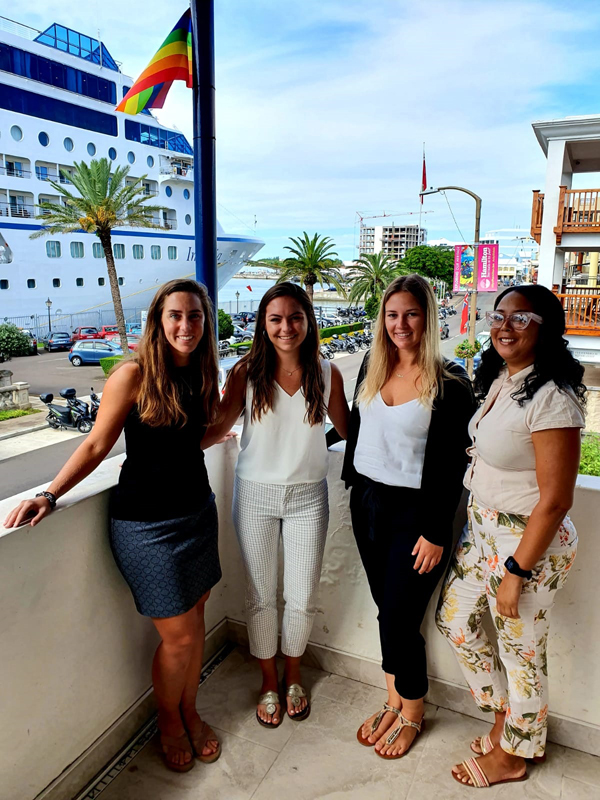 Penny MacIntyre, Partner, Rego Sotheby's International Realty commented: "Refreshing to hear the biggest takeaway for this year's interns was their realization how broad the real estate profession actually is beyond the widely known home buying or apartment rental experiences.
"Both interns are exceptionally talented, received mentorships and made considerable contributions to the business in their time with us. We wish both ladies continued success in their studies."
Georgia Rego, Intern, remarked: "My time with the business has taught me so much about what a full-service real estate agency provides. I've been able do research on the local market and gain insight into the behind-the-scenes work that goes into everything from property management to marketing."
Hayley Ball, Intern, said: "This internship opportunity exceeded my expectations and enabled me to get a better understanding of Bermuda real estate, on a local level and internationally. The tasks were challenging but enjoyable and definitely gave me a range of skills I plan to use in the future."
"Students interested in a real estate career and participating in our 2020 Summer Internship Program are invited to share their CVs with accompanying cover letters at info@regosir.com," the company added.

Read More About