News that Bermudian style influencer Shiona Turini was featured in a high-end shoe campaign, Bahamians thanked Bermuda for donations following Hurricane Dorian, PwC donated $375,000 to help the Bahamas, and Clarien Bank donated $95,000 to local charities were all some of the positive news stories from the past week.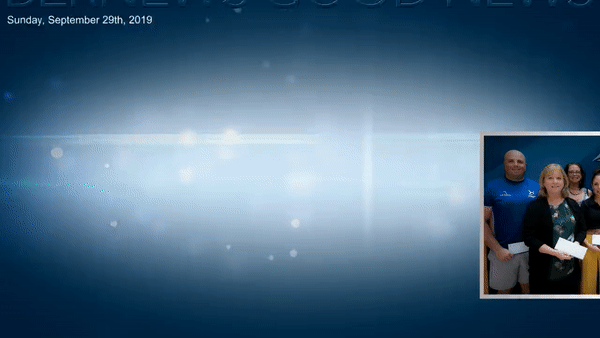 In additional good news, Zeiko Harris was named "Defensive Player of the Week" by the Sun Belt Conference and scored in an Appalachian State win, Kane Crichlow scored in a Watford Football Club Under 23 win, and Justin Donawa scored in a Darlington FC win.
Other good news stories included a film starring London-based Bermudian actor Jason Eddy adding another award to its growing list of accolades, Bermudian actor Daren A. Herbert getting set to star in a trio of plays during SoulPepper's 2020 season, and the World Pathfinder Day march being held.
We also posted various community photo galleries, including coverage of the D.E. Mortimer showroom grand opening, the World Pathfinder Day march, and the Zurich 5K road race at Southside.
In an effort to highlight some of positive news happening in our community, we supplement our standard morning and evening email newsletters with a special Sunday "Good News" email newsletter edition, and also produce a highlight video and article which strictly focuses on the positive news about Bermuda and Bermudians from the past week. You can sign up to have the free newsletter delivered via email here, and/or access the links below.
In addition, for those who like positive news, please feel free to visit our sister site ForeverBermuda.com, which seeks to showcase uplifting Bermuda news and visitor related services, or BermudaCovers.com, which offers an array of free Facebook and social media cover images, graphic designs and videos to assist you in showing off your Bermudian pride on social media!
Links to some of the 'good news' from the past week are below:

Read More About