Bermuda Food Tours has launched its 'After Hours Tasting Experience,' which runs on Tuesdays and Wednesdays from 5.30pm to 8.30pm.
A spokesperson said, "This new delightful and delicious experience invites guests to enjoy 3 places over 3 hours for an incredible evening that turns an ordinary weeknight into something memorable.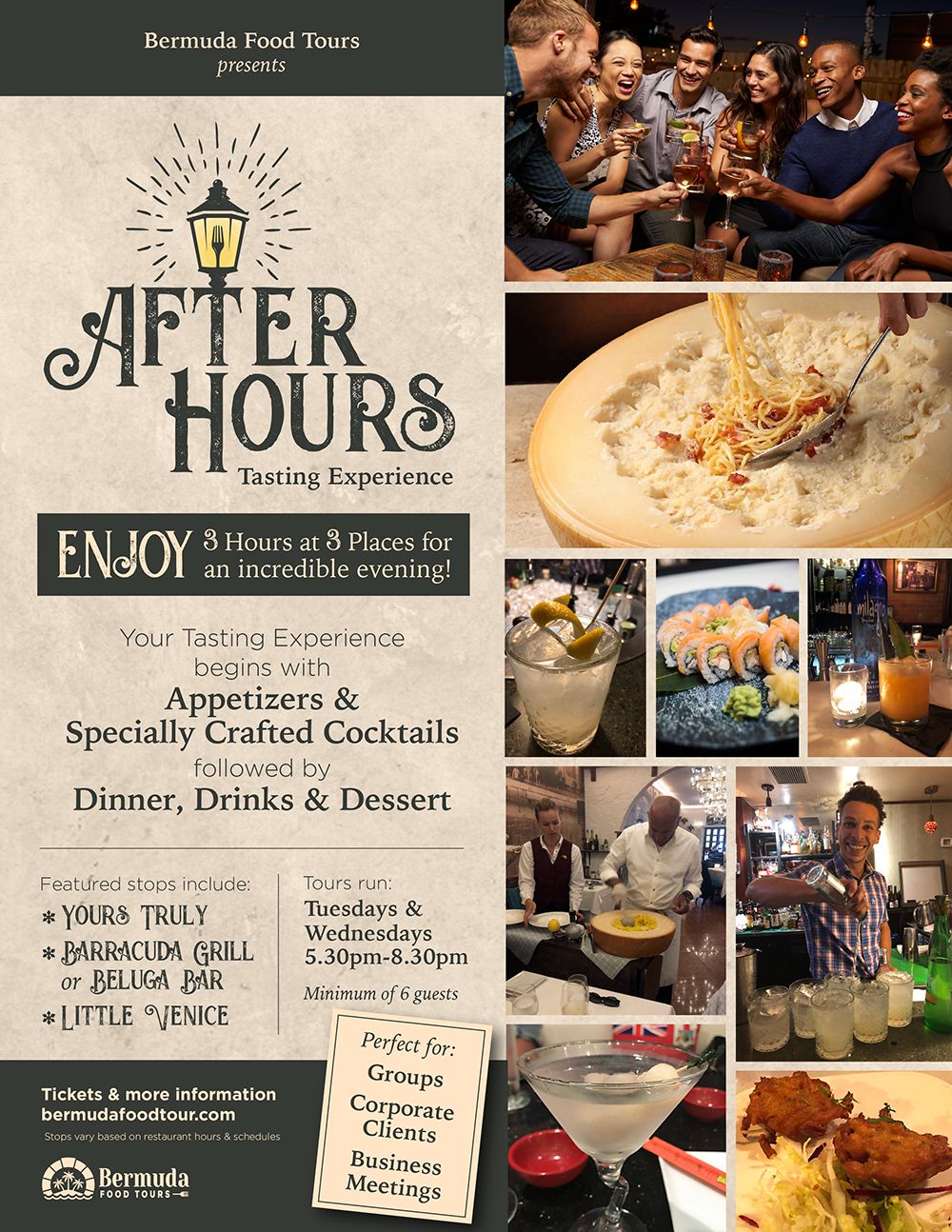 "Bermuda Food Tours is introducing this After Hours tour to accommodate guests who prefer a food tour option later in the day as an alternative to their daily tours, which are offered Mondays through Saturdays from 11.00am to 2.00pm.
"This tasting experience begins with appetizers and specially crafted cocktails followed by dinner drinks and dessert. Featured stops include Yours Truly, Barracuda Grill or Beluga Bar and Little Venice. Tours run Tuesdays and Wednesdays from 5.30pm to 8.30pm and are perfect for groups, corporate clients, business meetings, holiday parties and celebrations.
"Tickets and more information are available at www.bermudafoodtour.com."

Read More About