Professionals from EY Bermuda Ltd. recently joined over 23,000 volunteers from EY Americas in dedicating a full day to giving back to their local community. Fifty volunteers from EY assisted at five primary schools across the island, helping with projects to enrich the students' learning environments.
At Dalton E. Tucker Primary, volunteers painted benches and walkways, created an interactive design on the courtyard and reorganized the school library.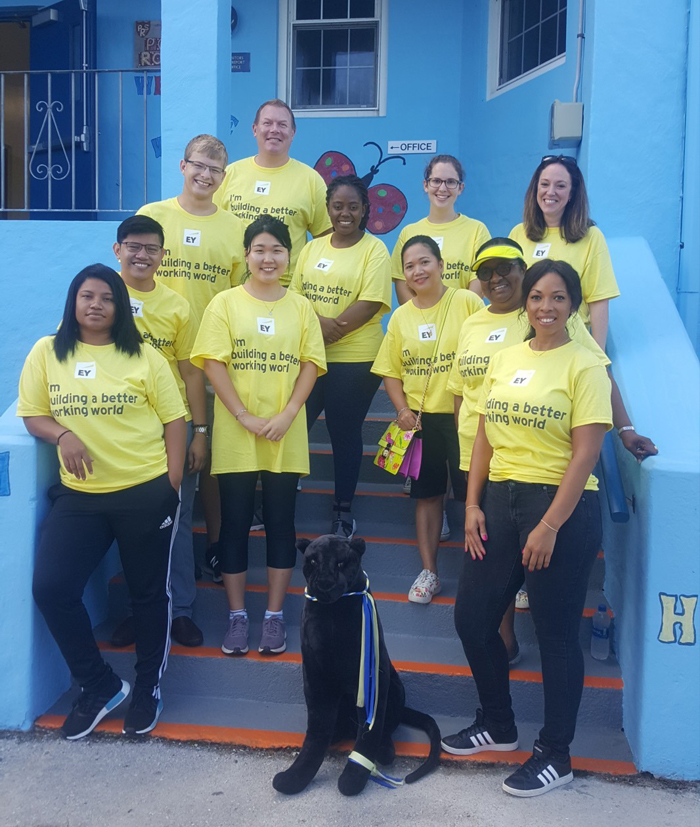 The EY group cleaned and reorganized the library at Port Royal Primary, and they assisted in the classroom and built an easel at Francis Patton Primary.
At Elliot Patton Primary, the volunteers reorganized the library and built a garden, and they cleaned the playground and built a garden at St. George's Preparatory.
"It's amazing what happens when we give of our time to our communities," said David Brown, EY Senior Partner and Regional Insurance Leader. "Building a better working world starts with one day of giving back at a time. I'm proud of our EY volunteers for helping these schools and others in our community."
Read More About