Bermudian harness racer Kiwon Waldron has been making an impressive name for himself tearing up the track in Canada in recent months.
Invited to participate on the Quebec Regional Fair Circuit by Team Allard, one of the leading North America harness racing outfits in terms both of wins and earnings, the 19-year old Bermudian racked up 10 wins in just 17 starts, with five second place finishes..
After a successful summer on the Quebec fair circuit, Bermudian harness racer Kiwon Waldron hopes to join Canada-based Team Allard on a full-time basis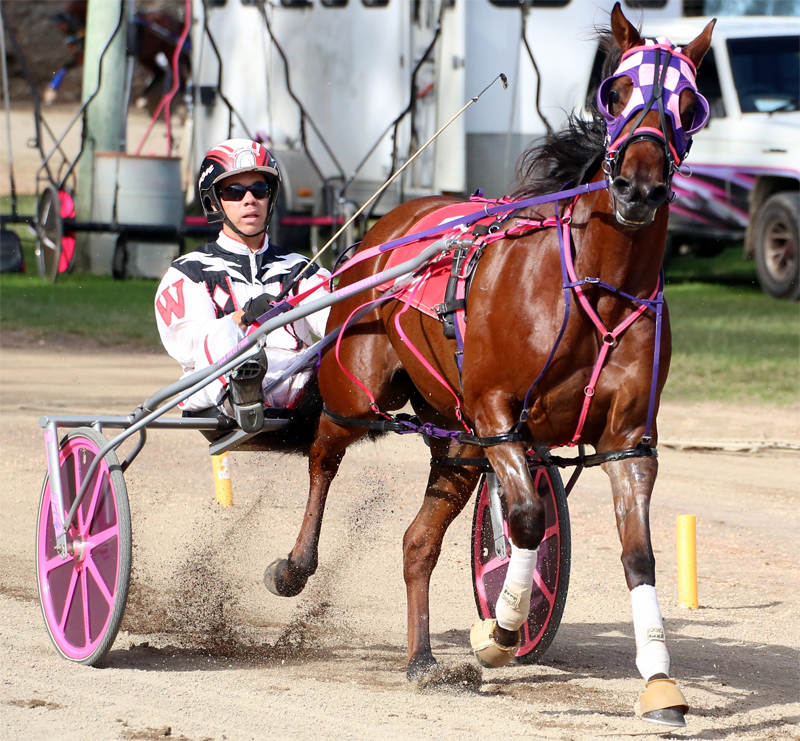 And now he is applying for a Canadian working visa so he can train with and drive for Team Allard on a full-time basis.
"I was on vacation in Bermuda last winter," Team Allard's Rene Allard told the Harnesslink.com website recently [Sept 28].
"And we heard there was harness racing with trotting ponies in Bermuda so we decided to check it out. I saw Kiwon drive in a few races and he caught my eye. We talked and I invited him to come to Quebec this summer."
Team Allard, which also races in the US, has applied for a permit that would allow Mr. Waldron to drive in that country as well.
"Now I'm waiting on my paperwork for the States," he told Harnesslink.com. "So, then I can work for Rene and hopefully become one of the best drivers around."
You can read the full report here.

Read More About