[Updated] Bermuda entrepreneurs with ideas for innovative on-island sports group and adventure initiatives or related events that align with the National Tourism Plan are invited to a free informational workshop being held on Thursday, October 24.
A spokesperson said, "Bermuda Tourism Authority [BTA] is hosting the session next Thursday, October 24, to help organisations and individuals apply for Tourism Sports Event Investment to bolster the plan's goals through 2025.
"BTA's Director of Sports Business Development Hazel Clark and team will host the workshop to review the BTA's sports business development strategy, event criteria, evaluation process and other related topics. Members of Bermuda's sports community are encouraged to attend."
Ms. Clark said, "The BTA's investment application process plays a critical role in facilitating new sports partnerships and attracting unique sports events to Bermuda.
"We're committed to providing a vehicle which enables the continued development of the island's sports-event portfolio and introduces a new segment of visitors to the island through sports."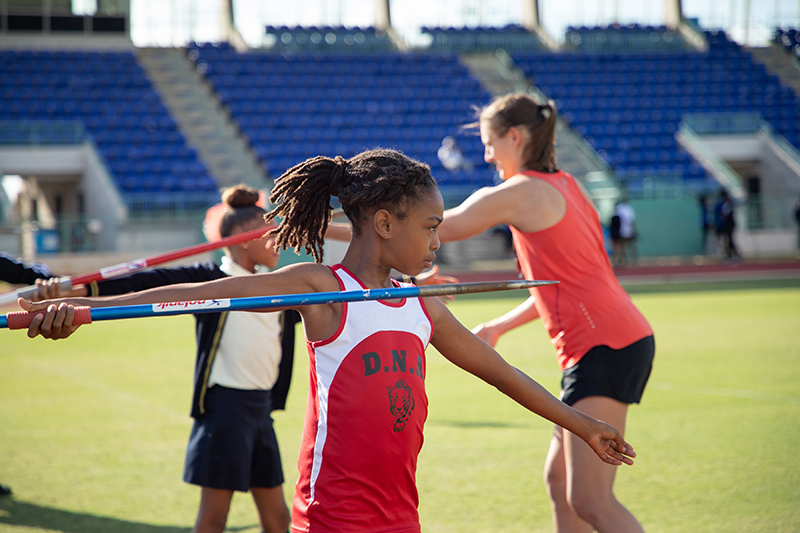 The spokesperson said, "Examples of successful on-island sports partnerships under the BTA include multi-year partnerships with the ITU World Triathlon Series and this month's debut PGA TOUR: Bermuda Championship, along with numerous North American team training camps, retreats and sports conferences.
"BTA's sports investment process supports events that enhance the overall tourism product, attract visitors to the island, and give them additional activity options while in Bermuda. Golf, tennis, sailing and endurance sports are identified as priorities for investment, but other initiatives will be considered. The BTA Sports Tourism Strategy can be found here.
"Unlike the BTA's tourism experience investment process, built around two annual rounds, tourism sports event investment applicants can now submit ideas to the BTA portal year-round.
"Register here for this month's information workshop, to be held at the BTA at 22 Church Street in Hamilton on October 24 from 5.30pm to 7.00pm. For more information, call 279-5584 or email cjones@bermudatourism.com."
Update 12.15pm: According to a BTA spokesperson, the date of the event has been changed to Wednesday, November 5.

Read More About