News that Jonte Smith scored a hat trick in a Cheltenham win, Bermuda has been named as one of the top five islands in the Caribbean and the Atlantic in Condé Nast Traveler's Readers' Choice Awards survey, Jacari Brimmer-Landy was called to the Bermuda Bar, Robin Horsfield won bronze in the Caribbean Mountain Biking Championships, and Rockal Evans won the Finn Masters Title in Australia were all some of the positive news stories from the past week.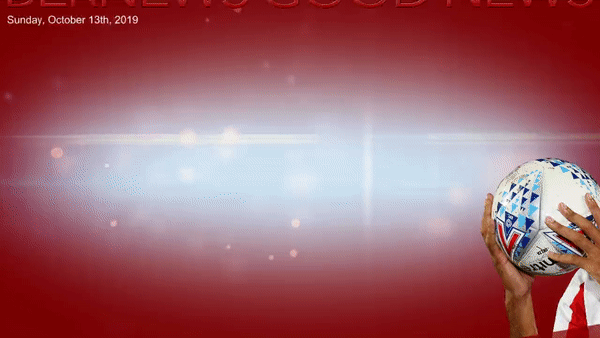 In additional good news, Chrysda Smith scored twice for the York University Lions field hockey team, Zeiko Harris earned another 'Player of the Week' award, key saves from Detre Bell helped his CSU Bakersfield's men's football team record a 1-0 victory, and Jade Stewart, Jazae Smith and Symira Lowe-Darrell helped Holland College win twice.
Other good news stories included the Draw 4 Change Art Exhibition student winners being announced, Catalina Holdings donating $6.1 million to cancer research, Tucker's Point Golf Course at Rosewood Bermuda being named one of the Top 100 Golf Resorts by Golf Magazine, and BELCO awarding scholarships and bursaries to 16 students.
In more good news, Zenawi Bowen and MacQuille Walker both scored in a Thomas College victory, with Bowen being named "Player of the Week" by the North Atlantic Conference, Lizzy Madeiros helped Berry College win its opener, Madelyn Moore helped Northern Colorado win, Justin Donawa scored in a Darlington victory, Bermudian actress and singer Rebecca Faulkenberry will return to Broadway in a crime film, and Ashley Bento, Amber Farrington, Kier James, and Monica Kelly joined Appleby Bermuda's trainee programme.
In an effort to highlight some of positive news happening in our community, we supplement our standard morning and evening email newsletters with a special Sunday "Good News" email newsletter edition, and also produce a highlight video and article which strictly focuses on the positive news about Bermuda and Bermudians from the past week. You can sign up to have the free newsletter delivered via email here, and/or access the links below.
In addition, for those who like positive news, please feel free to visit our sister site ForeverBermuda.com, which seeks to showcase uplifting Bermuda news and visitor related services, or BermudaCovers.com, which offers an array of free Facebook and social media cover images, graphic designs and videos to assist you in showing off your Bermudian pride on social media!
Links to some of the 'good news' from the past week are below:

Read More About