The Bermuda Festival of the Performing Arts is promising "an exciting and diverse lineup of Bermudian and international artists" for its 2020 season, with tickets going on sale beginning tomorrow [Nov 8].
A spokesperson said, "In its 45th year, the theme of the 2020 Bermuda Festival is 'Come Together,' which Bermuda Festival Chairman, David Skinner, explains is a message intended to build bridges between people in the community using the medium of the performing arts.
"Running from January 17 to March 14, 2020, the Bermuda Festival lineup includes Joy T. Barnum, Mohawk Radio Unplugged [featuring Mia Chambray and James Gregory], the Tony Bari Trio, John Woolridge and many other local artists.
"Opening international artists are Naturally 7, and the featured international artist in 2020 is jazz icon, Dianne Reeves. The Bermuda Festival is also excited to present Portuguese fado singer, Ana Moura, and Zimbabwean a capella group, Nobuntu."
Grammy Award winning jazz legend Dianne Reeves is the featured international artist for the 45th Anniversary of the Bermuda Festival of Performing Arts: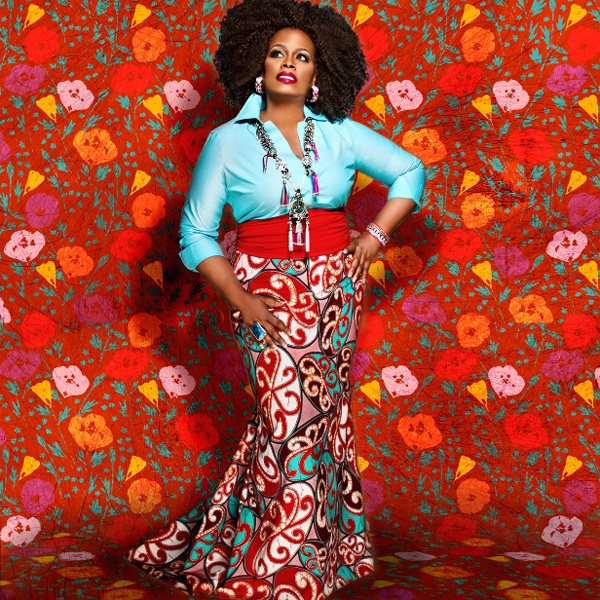 "Fans of Shakespeare's classic Romeo and Juliet are in luck, as the tragedy will be the Bermuda Festival's Shakespeare on the Rock presentation and will also be performed by Ballet Cymru."
Mr. Skinner said, "We live in a world that can, at times, feel increasingly polarised, and the power of the arts to bridge gaps between us is unique."
The spokesperson said, "Along with the Bermuda Festival's Deputy Chair, Gita Blakeney Saltus, Mr. Skinner encouraged everyone to try something different – even if they have not heard of some artists or are not sure if they will like them."
Mr. Skinner said, "The price of admission gets you in the door; the experiences and feelings you take home with you are free. It will be well worth it."
The spokesperson said, "The full lineup of the 2020 Festival is included in the 2020 brochure, which is available online and in print at Visitors' Centres, post offices, and retail outlets island wide. Tickets go on sale on Friday, November 8, and can be purchased either online at ptix.bm or by phone at 278-1511."
The artwork for the 45th anniversary of The Festival of the Performing Arts is an abstract approach to show the 'coming together' of elements. Organiser said they selected "water imagery as it evokes a sense of movement and energy, which is synonymous with the evolution of The Festival"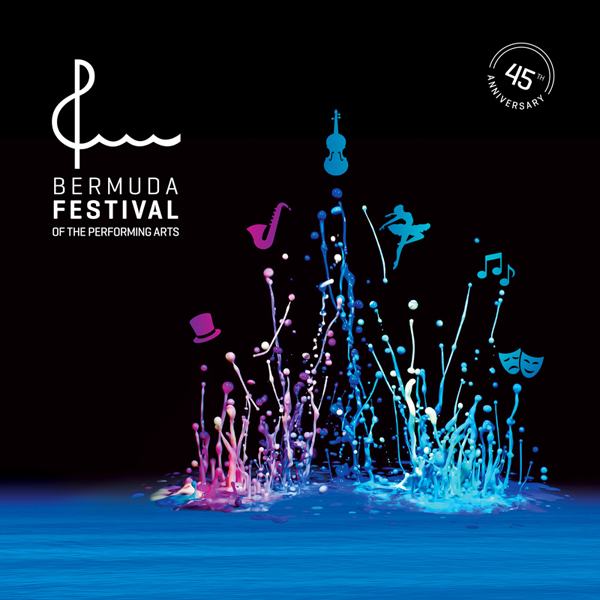 Read More About
Category: All, Entertainment, News