News that Dr. Kyjuan Brown launched a new line of hair growth products, 'Ocean Treks' featured Bermuda, a celebratory reception was held for the Athene Scholarship recipients, Vasco da Gama Club was recognized by the Ponta Delgada Football Association, and the Green family donated $5,000 to the newly established Bermuda College Foundation were all some of the positive news stories from the past week.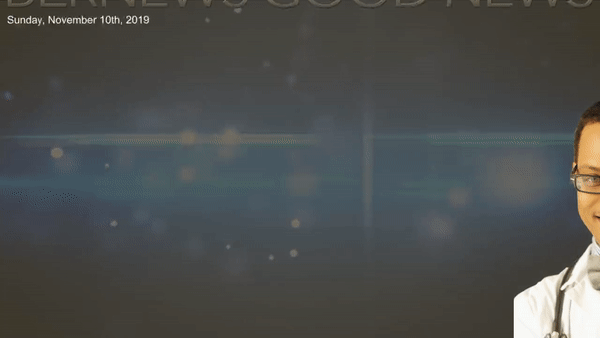 In additional good news, Bermudians Matthew Stephens and Chanara Smith-Rookes were selected as ambassador crew for the Clipper Round the World Yacht Race, Jessica Lewis advanced to the 100m finals in Dubai, Xtreme Sports Fun Zone opened for business, Jonte Smith scored for his Cheltenham Town reserve team and Willie Clemons scored in a Bodens BK win.
Other good news stories included CedarBridge Academy language students visiting France, Crime Stoppers receiving an International Community Partnership Award in Singapore, students at the Berkeley Institute relaunching the virtual company Leisure in The Triangle, the Youth Library opening a Sensory and STEAM Learning room, and the Hurricane Alley entertainment centre opening for business.
We also posted various community photo galleries, including coverage of Colonial helping the next generation of rugby players, the Portuguese Procession of Faith, the Holiday Community Block Party, football and more.
In an effort to highlight some of positive news happening in our community, we supplement our standard morning and evening email newsletters with a special Sunday "Good News" email newsletter edition, and also produce a highlight video and article which strictly focuses on the positive news about Bermuda and Bermudians from the past week. You can sign up to have the free newsletter delivered via email here, and/or access the links below.
In addition, for those who like positive news, please feel free to visit our sister site ForeverBermuda.com, which seeks to showcase uplifting Bermuda news and visitor related services, or BermudaCovers.com, which offers an array of free Facebook and social media cover images, graphic designs and videos to assist you in showing off your Bermudian pride on social media!
Links to some of the 'good news' from the past week are below:

Read More About