News that Sophia Cannonier celebrated her 50th birthday by winning a bronze medal at the Pole Sport Championships in Boston, 15-year-old Dakahri Bailey earned a commendation, Chelsea Amber scored nine award nominations, and the Christmas Car Wash raised $1,700 for charity were all some of the positive news stories from the past week.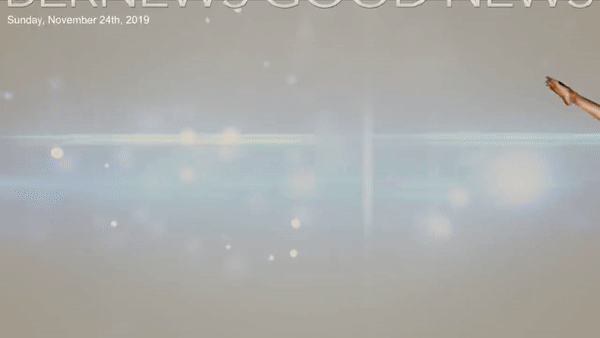 In additional good news, Scaur & Friends donated to the Special Olympics, the Assault Bike Challenge raised money for the Bermuda Cancer and Health Centre, Trey Mallory won the doubles title in Antigua, and Bermudian triathlete Flora Duffy met with fans and signed autographs.
Other good news stories included the Bermuda Festival offering senior discounts, a group of 12 students from Brandon Hall School Atlanta visiting the island, where they were hosted by Future Leaders Bermuda, MSA students giving to the Eliza Dolittle Food Drive, and Bermudian author Dr. Mandy-Suzanne Wong's novel winning an international award.
We also posted various community photo galleries, including coverage of the Cardboard Boat Challenge, the Sports Bermuda Magazine Awards, the Kaleidoscope Jamboree fundraiser, and the CEA Jumping Challenge.
In an effort to highlight some of positive news happening in our community, we supplement our standard morning and evening email newsletters with a special Sunday "Good News" email newsletter edition, and also produce a highlight video and article which strictly focuses on the positive news about Bermuda and Bermudians from the past week. You can sign up to have the free newsletter delivered via email here, and/or access the links below.
In addition, for those who like positive news, please feel free to visit our sister site ForeverBermuda.com, which seeks to showcase uplifting Bermuda news and visitor related services, or BermudaCovers.com, which offers an array of free Facebook and social media cover images, graphic designs and videos to assist you in showing off your Bermudian pride on social media!
Links to some of the 'good news' from the past week are below:

Read More About