Mark — "Sybil Barrington" — Anderson will be hosting a lip sync competition titled "Bermuda's Lip Sync Idol" on Saturday, December 28th at 8.00pm at City Hall, with a $1,000 cash prize up for grabs.
The contestants are scheduled to include Clarence Simmons, Ingrid Welch, Reesie Shakir, Gina Love, Simone Boreland, Howard Hayward Mello, Janita Thomas, Takira Hollissid Mello, Tiphani Phillips, Anomi Amaya Deveroux Simons, Ras Darrell, Angel Azzario, Marcus Smith, Yentil Hill, and James Lee.
The event will also feature Sugga Pie Koko, the heavyweight champion of comedy. Tickets cost $35, and available online at BDATix.bm or at Shannons Boutique.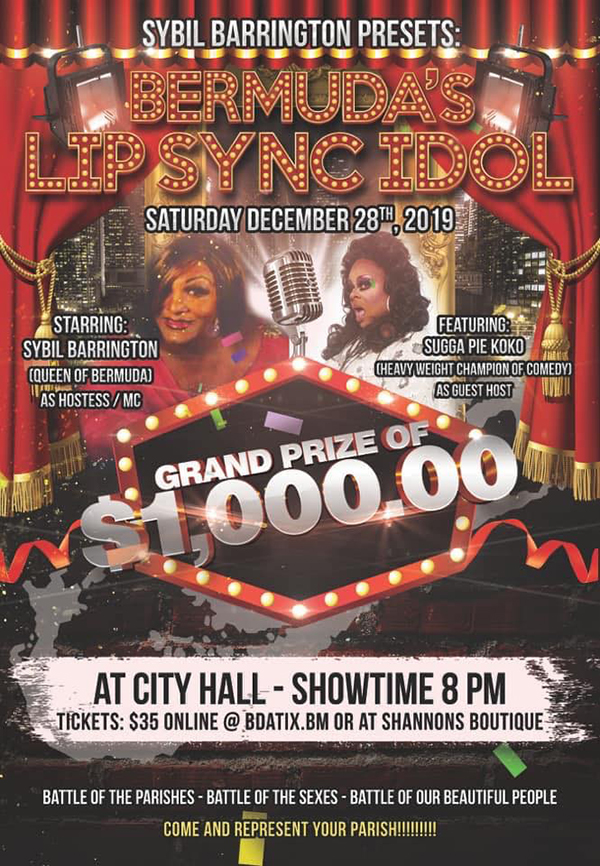 Read More About
Category: All, Entertainment, Music