Bermuda dressage enthusiasts are gearing up for the 2019 FEI Dressage World Challenge [DWC] scheduled to be held at the National Equestrian Centre on Saturday, 14th December.
In addition to the FEI WDC, a dressage qualifier for the 2020 Adequan North American Youth Championship [NAYC] will held on both Saturday 14th and Sunday 15th December.
2018 Bermuda Team – Claire Turner, Angela Halloran Smith, Kelsey Amos & Robin Stempel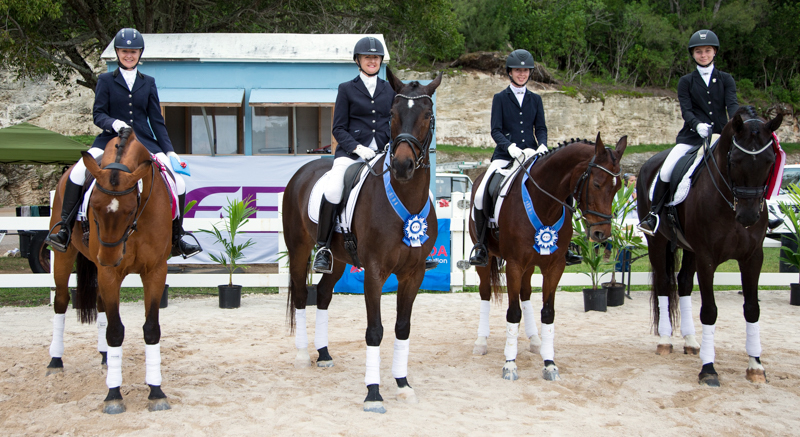 As well as Individual and Regional classifications for each test level, the FEI Dressage World Challenge also offers a World Team classification. A minimum of 3 and a maximum of 4 team athletes may be nominated. The results achieved by the three best team athletes will count for the Team Classification.
The FEI DWC enables local dressage riders to compete against other participating countries without the expense of having to travel overseas.
Judging this year's Dressage World Challenge as well as the qualifier for NAYC will be judged by FEI 4* Judge Louis Yukins and FEI 4* Judge Jeanne McDonald both from the USA.
Participating countries have until 31st December to hold their competitions and thus Bermuda will have to wait until 2020 to learn of the overall final placement.

Read More About