Liberty Specialty Markets [LSM] Bermuda employees joined forces with the Family Centre [TFC] for the 2nd annual LSM Angel Initiative.
LSM Bermuda has supported the Family Centre with their initiatives and fundraising efforts for over five years.
The LSM Angel initiative is a wonderful program that provides a new toy or gift for children in the community who otherwise may not receive a gift at Christmas time and the gifts are given to the children at the TFC annual Christmas party.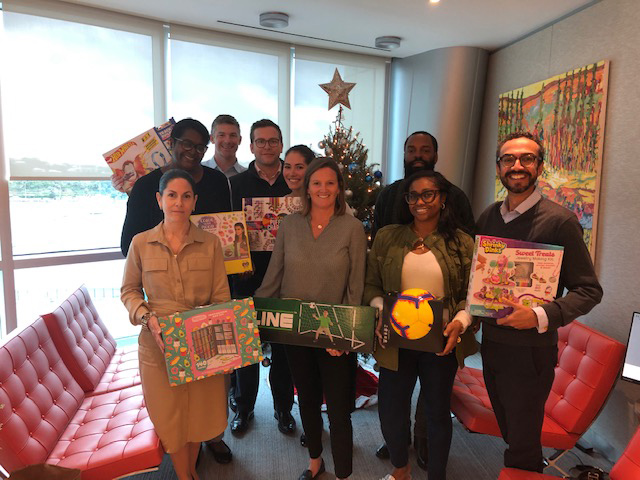 Susan Pateras, COO LSM Bermuda, said "LSM has a clear CSR focus to support organizations and charities that make a difference locally. What these beautiful angels represent to the employees and to the recipients is the gift of hope to a child. We are honoured to continue our support of TFC."
The Family Centre is a local charity that provides workshops, therapy, family support services, interpretation and translation services to foster healthy families in healthy communities. They empower children, youth and families to effectively navigate through change, raise healthy children, develop strong and healthy relationships and heal from trauma.
Sandy De Silva, Director of TFC said "Family Centre is beyond grateful for the Liberty Specialty Markets donation of children's toys to our annual Client Holiday Party. This is the second year that this special organization has played the role of Santa's elves to our clients.
"The donated toys are given to children at the Holiday Party by Santa himself. The looks on the faces of the children and their families express joy and gratitude at these special gifts. Because of the generous team at Liberty Specialty Markets, the primary-aged children that Family Centre serves will have a more enjoyable Christmas. Thank you from the entire Family Centre team!"

Read More About