The Minister of Labour, Community Affairs and Sports Lovitta Foggo was pleased to welcome Mr. Toshihiro Hayashi, a key 2020 Olympics Official to the Ministry Offices recently.
Minister Lovitta Foggo with Mr. Toshihiro Hayashi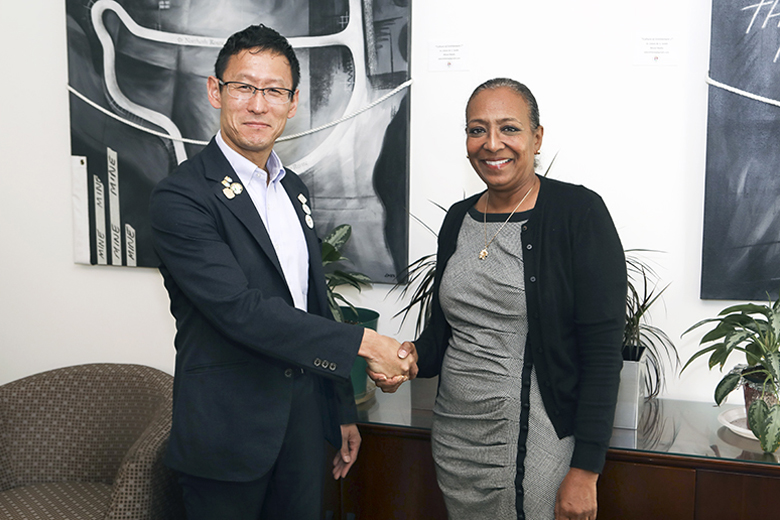 Mr. Hayashi is the Assistant Director for The Secretariat of the Headquarters for the Tokyo 2020 Olympic and Paralympic Games.
The purpose of his visit was to discuss possible cultural exchange opportunities for Bermuda's qualifying 2020 Olympians as part of a 'Host Town' initiative.
"The Summer Olympic Games are scheduled to take place from July 24 – August 5, 2020 in Tokyo, Japan.
Minister Foggo and Assistant Director Hayashi talked about Bermuda partnering with Ikata Town, the 'Town of Sweet Breezes', located at farthest tip of Shikoku to host Bermudian athletes and attendees during the Olympic experience.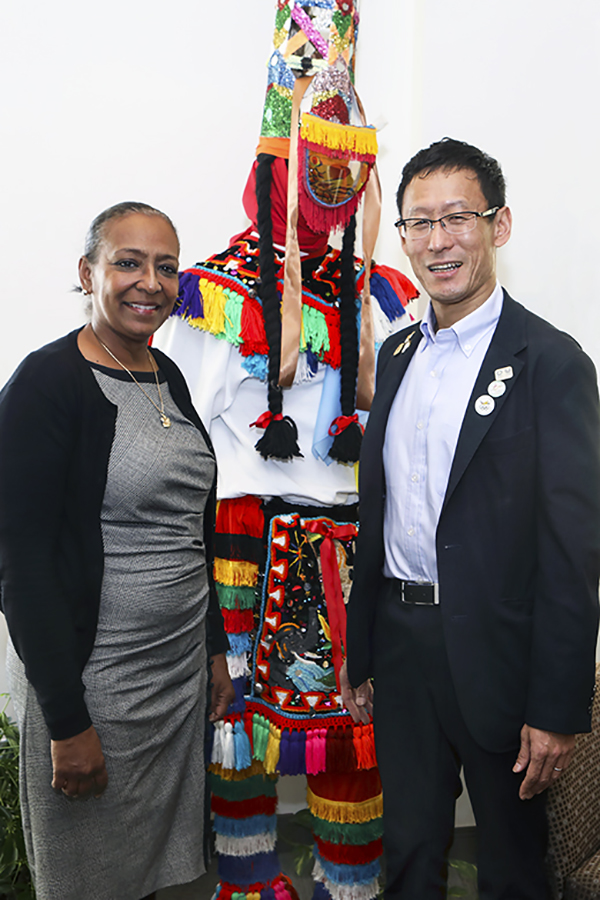 A spokesperson said, "No final decision has been made regarding the 'Host Town' initiative, however as the games draw closer Minister Foggo has committed to staying abreast of Bermuda's Olympics preparation progress, which includes the success of our Olympic hopefuls in the upcoming months."
As their meeting came to a close, Mr. Hayashi said he was "looking forward to the Minister's attendance" at the Toyko Games and welcoming her on behalf of the Japanese community."

Read More About