News that one family in Bermuda received a very special Christmas gift with the birth of their son just after 11.00am on Christmas Day, the Chiko's Smokey Rub Christmas event was held, East End Asphalt heavy equipment operator Clevaughn Darrell helped the Bermuda Motocross Club maintain its Southside Motocross Track for the 2019-2020 season, and police officers delivered hampers to Teen Services were all some of the positive news stories from the past week.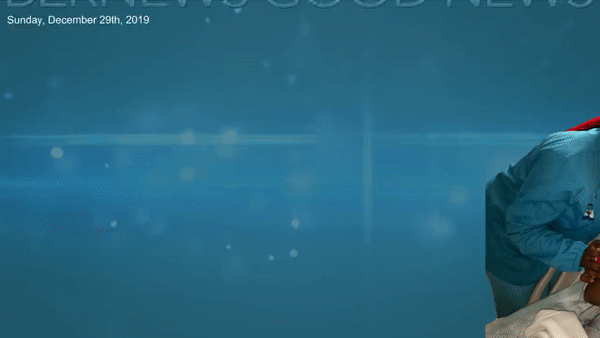 In additional good news, a free Christmas luncheon was held at the Hamilton Seventh-Day Adventist Church on King Street, Liberty Specialty Markets Bermuda donated to the Family Centre, Appleby's Bermuda office presented Christmas trees, holiday food hampers and gifts to local charity STAR, and the new mystery novel "The Swizzle Stick Stalker" is based in Bermuda.
We also posted various community photo galleries, including coverage of the Junior Squash Championship finals, Bermuda Fire & Rescue Service staff accommodating community visits on Christmas Day, the Dowling's Christmas community event, the Somers Gardens Christmas Wonderland, Christmas decorations and light displays around the island, and the Chiko's Smokey Rub Christmas event.
In an effort to highlight some of positive news happening in our community, we supplement our standard morning and evening email newsletters with a special Sunday "Good News" email newsletter edition, and also produce a highlight video and article which strictly focuses on the positive news about Bermuda and Bermudians from the past week. You can sign up to have the free newsletter delivered via email here, and/or access the links below.
In addition, for those who like positive news, please feel free to visit our sister site ForeverBermuda.com, which seeks to showcase uplifting Bermuda news and visitor related services, or BermudaCovers.com, which offers an array of free Facebook and social media cover images, graphic designs and videos to assist you in showing off your Bermudian pride on social media!
Links to some of the 'good news' from the past week are below:

Read More About