Ignite Bermuda announced the list of entrepreneurs who have been accepted for their January 2020 Business Accelerator Programme.
33 entrepreneurial leaders will be accelerating their businesses on the programme, effectively doubling the size of the inaugural 2019 cohort.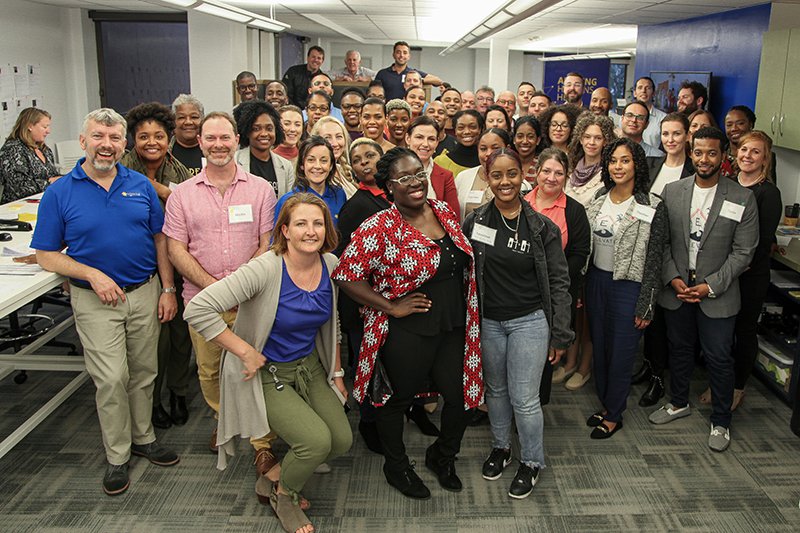 Jennifer Adam, Wavecrest
Cyniqua Anderson, Just Dreams Event Planning
Tracy Astwood, The Harvest Market
Alexis Bean, B.G.P.
Kumi Bradshaw, Honest Greens
Talibah Branch, Branch of Life
Doyle Butterfield, Gemstone
David Cahill, Crush Media [Bermuda] Ltd
Kim Caisey, K.I.M.'s List
Tallent Clark, Rugged Rentals LLC
Fiona Douglas, Care Connect Bermuda
Chris Faria, Agra Living
Darren Glasford, SYSTEMIZED
Martin Godet, Caboodle Store Ltd
Jason Gonsalves, AceBoy Sports Group
Davika Hill, Heart in Hand
Arianna Hodgson, Pink Onion
Donte Hunt, MEMORWIN
Gordon Johnson & Kelly Madeiros, Circle
Melissa Leach, Factor
Mathew Macdonald, Two Rock Wine Company Ltd
Kallie Marcus, Kinetix Natural Movement
Edward Mason, Core Live Ltd
Claire McDevitt & Therese Caroll, Healthcare Solutions Ltd.
Kayuntae Ming, His N'Hers Hair & Beauty
Danielle Paynter, The NAB App
Kristen Scott Ndiaye, Read Incredibly
Indra Smith, B.O.S.S. [Back Office Service Solutions]
Andrea Sundt & Peter Lapsley, & Partners
Mikko Trott, Legitsu Academy
Carl Vincent & Leanne Evans, DropIt Delivery
Kristin White, Long Story Short & Kristin Dot Com
Thoslae & Taylor Williams, ELEVATE Host Services
Sean Reel, Executive Director of Ignite Bermuda, said, "We would encourage the community to support these businesses as they grow and create jobs in Bermuda."
Each cohort begins the Ignite Accelerator Programme as a group at Bootcamp. Together they are embarking on a 5-month entrepreneurial journey where they will support, encourage, and push each other along the way.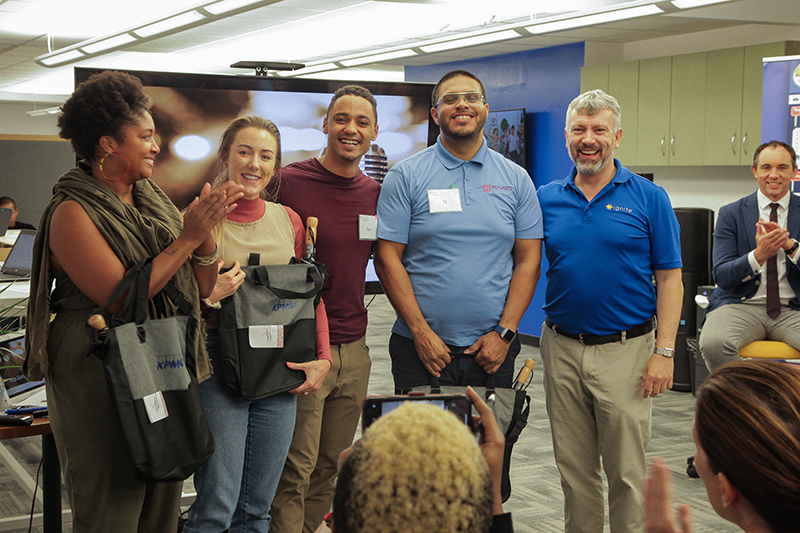 As part of the 2-day Bootcamp , each business participated in a 60-second pitch competition as the finale. 4 volunteer judges [Peter Dunkerley of the Argus Group, Michael Veale of the Butterfield Group, Jamillah Lodge of BEDC, and Joe Mahoney of the Youth Entrepreneurship Initiative] had the challenging task of selecting the top 3 pitches.
In the end, Tallent Clark of Rugged Rentals was the overall winner with Carl Vincent & Leanne Evans of DropIt Delivery and Kristin White of Long Story Short were selected for second and third places respectively. All top 3 winners received prizes from KPMG Bermuda.
Peter Dunkerley, Chief Financial Officer of The Argus Group, said, "It has been a pleasure to host Ignite Bermuda in the Argus offices over the last year. The success stories coming out of Ignite show the entrepreneurs' drive, passion, commitment and enthusiasm for not only growing their businesses, but for providing products and services to Bermuda of the highest quality.
"Argus congratulates all members of the new cohort for their selection to join Ignite and we wish them every success as they embark on their entrepreneurial journey. We're proud of them and honoured to have the opportunity to be part of something very special here on island."
"Ignite Bermuda aims to seek entrepreneurs from across Bermuda with a variety of ideas encompassing all sectors, from start-ups to small businesses looking to scale and grow in markets outside Bermuda. Creating jobs and diversity is part of Ignite's mission," a spokesperson said.
"More information about Ignite Bermuda's Accelerator Programme can be found online via www.ignitebermuda.com. For those interested in applying for the next cohort, the online application portal will reopen in May 2020. "
Read More About