The United Soccer League [USL] announced today that FC Bascome Bermuda will join USL League Two for the 2020 season. The club will compete in the Mid Atlantic Division.
"With an age focus of 17 to 23, playing in League Two can become an essential platform for Bermudians to transition to the next stage of their football careers," said Bascome FC Owner and Head Coach Andrew Bascome.
"Our primary goal is to develop the local football community, but we recognize that we can also provide an entertainment outlet for Bermuda and Bermuda football fans alike."
The announcement said, "FC Bascome Bermuda will become the first Bermudian team to compete in USL since the Bermuda Hogges in 2013.
"The club aims to help Bermuda's talented young players develop by providing a platform for them to pursue collegiate and professional opportunities in the United States and Canada.
"The addition of a League Two team serves as an added layer at the top of Bermuda's club football pyramid, offering high-quality consistent competition.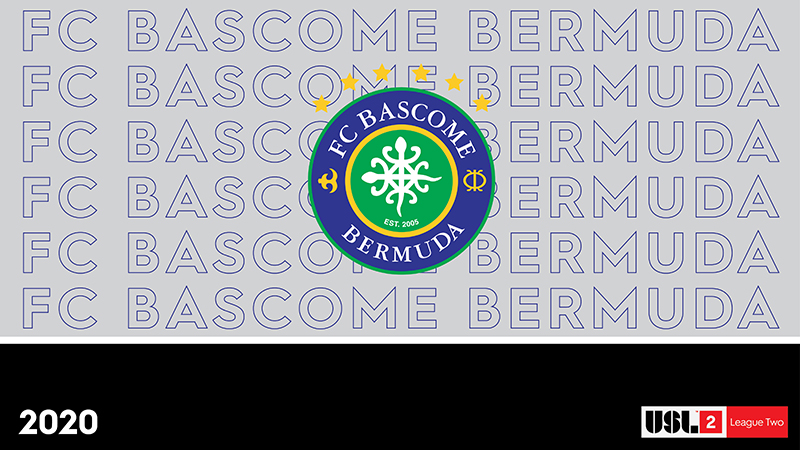 "We're thrilled to be a part of the incredible work being done to form a professional soccer pathway in Bermuda," said Joel Nash, Vice President of USL League Two.
"The island has always produced talented players, and we're confident that competing in League Two will give those players the chance to shine."
A spokesperson added, "In joining League Two, FC Bascome Bermuda will offer a proven path to professional soccer for its players, both those at the elite collegiate level and the top academy-age players from the island. In addition to the valuable experience of playing in the nation's most competitive pre-professional environment, League Two also provides growth opportunities for its coaches, executives and communities.
"What fuels our passion for the sport is our understanding that football matters," said Owner Henrik Schroder. "It connects people and it matters in many aspects of our lives in Bermuda and as global citizens."
The three symbols on FC Bascome's logo are Adinkra symbols of West Africa, and were chosen to reflect the values of the club. To learn more about the club, visit fcbascomebermuda.com.

Read More About