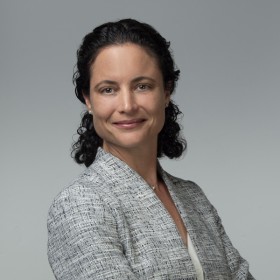 Bowring Marsh, the international placement specialist of Marsh, announced today that Sarah Carr has joined the firm as Financial and Professional Liability [FINPRO] Placement Leader in Bermuda, reporting to Chris Reeves, CEO, President, and COO, Bowring Marsh Bermuda.
In this role, Ms. Carr is responsible for leading a team of Bowring Marsh colleagues in Bermuda serving a predominantly Fortune 1,000 client base by negotiating financial and professional insurance coverage with Bermudian insurers.
Ms. Carr brings with her nearly 20 years of experience in the insurance industry. She most recently worked at AIG Bermuda as a Vice President.
In this capacity, she was responsible for underwriting directors and officers, errors and omissions, fiduciary, crime, cyber, and employment practices liability insurance for financial institutions, investment managers, as well as media and telecommunications, energy, technology and manufacturing, and retail firms.
Prior to returning to Bermuda and joining AIG in 2009, Ms. Carr was a Specialized Risk Underwriter in New York for XL Capital Assurance, a financial guarantor. In this role, she structured international financial institutions and commodity-based future flow transactions and insurance-linked securitizations, including catastrophe and mortality bonds.
"I am delighted to be joining Bowring Marsh to lead the Bermuda FINPRO placement team. The firm has an excellent reputation both globally and locally, and I am excited by the opportunity to utilize Marsh's broking platform to support growth and innovation in the Bermuda financial lines market," said Ms. Carr.
"From a personal perspective, there has also been the added enjoyment of sharing the news with my parents as my father had a rewarding 20-year career at Marsh in Bermuda."
Mr. Reeves added: "Sarah's background in underwriting and renowned technical knowledge provides a different dimension to Bowring Marsh's client offering and added perspective to our internal training capabilities, which I see as especially valuable in today's more challenging market."
Read More About