Bermudian footballer Willie Clemons has signed a two-year contract with the Dalkurd football club, with the Swedish team noting that he is a fast player with "great offensive knowledge" who also has "very good defensive qualities."
The club's announcement, as per an automated translation, said, "25-year-old Bermudian midfielder Willie Clemons is ready for Dalkurd. Clemons, who has signed on a two-year contract with Dalkurd, most recently comes from Bodens BK where he played Division 1 football in 2019.
"Clemons is also a national team member of the Caribbean island of Bermuda, where he was among others playing Gold Cup this summer, which is Concacaf's equivalent of our European Cup final. Clemons played all the matches for Bermuda and in total he has 20 international matches on the track record."
"Willie is a player we have followed throughout the year and who we have worked hard to get to Dalkurd. He has international experience and that is something that we will benefit from."
"We are confident that he will be an attractive player for Dalkurds fans and he will be valuable to us both offensively and defensively," said sports director Gazmend Bahtiri.
"It feels very good to be here. When I was first contacted by Dalkurd I was surprised, but I appreciate the trust that the club and coach have shown me and I feel honored to be a part of Dalkurd," said Willie Clemons.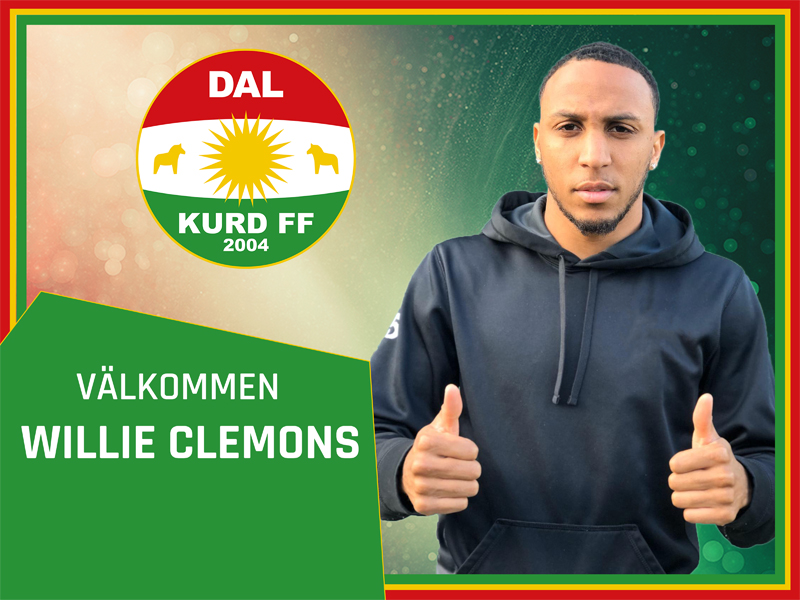 Read More About