The final round of the Bermuda Four-Ball Championships was played today [Feb 2] at Port Royal Golf Course.
The reigning champions, Jarryd Dillas and Damian Palanyandi were once again victorious, with a winning margin of 7 shots over the second-place team of Fraser Hunt and Spencer Wideman.
Jarryd Dillas & Damian Palayandi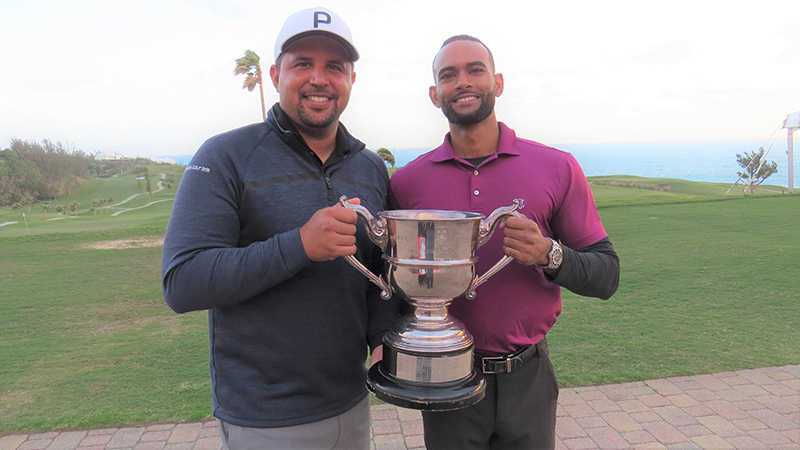 In the Ladies Division, Linda Down and Katrin Burnie were the champions with a 4-shot lead over Ann Symonds and Tracy Burgess.
Finally, in the Senior Men's Division, Craig Christensen and Luis Gerardo dominated through both rounds to take the title of Senior Men's Champions.
Katrin Burnie & Linda Down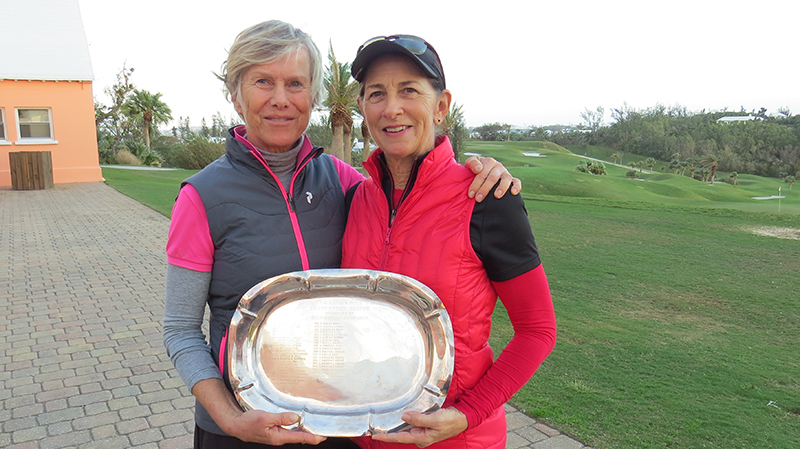 "The early morning start was delayed by three hours as the winds this morning were in the vicinity of 30 – 40 gusting to 50mph with torrential rain," the organisers explained.
"However, by 10.30am the winds abated and the rain eased off allowing the tournament to get underway. However, shortly afterwards, despite the lack of rain, the winds picked up with vengeance and the tournament was completed very challenging conditions with westerly winds of 30 – 38mph. The field should be commended for completing the round under such challenging conditions."
Please click here for the final results.

Read More About