The Bermuda Housing Trust [BHT] recently held its annual tea event to celebrate the contributions their tenants have made to Bermuda.
A spokesperson said, "The Bermuda Housing Trust [BHT] held its annual tea on Sunday, February 2 at St. Paul's Church Hall Paget, to celebrate the contributions their 196 tenants have made over the years to Bermuda.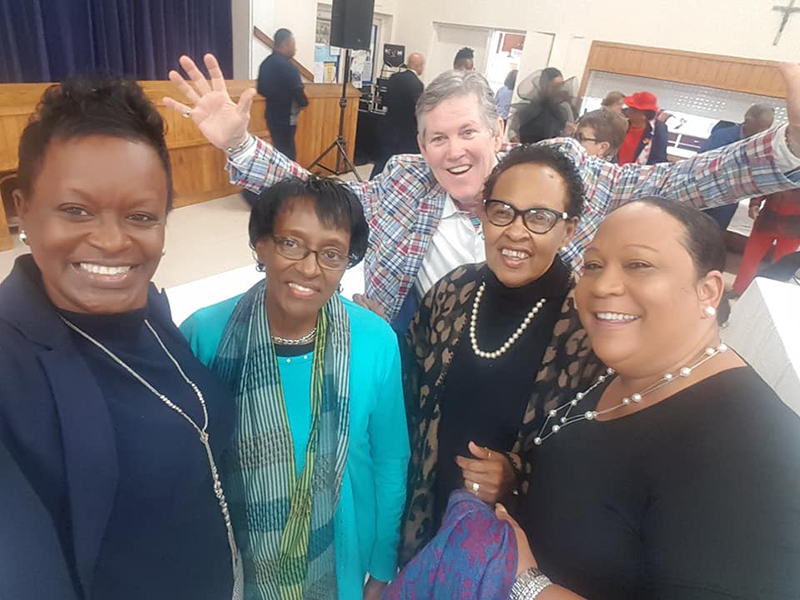 "Joining the celebration and sharing a few words of welcome and appreciation with participants were Senator Ianthia Simmons–Wade Junior Minister of Health and for Cabinet, Dr. Claudette Fleming from AGE Concern, and Senator Vance Campbell, Junior Minister of Public Works and for Finance,who is also Deputy Chair of BHT.
"Lt. Col. David A. Burch was unable to attend, unfortunately, as he had unexpected travel that day and his Ministry was well represented by his executive assistant Ms. Claudelle Richardson and his political aide Ms. Trina Bean who attended with their respective mothers.
"Senator Vance Campbell reminded those in attendance of the Minister's keen interest in providing for our seniors. He also reinforced Government's commitment to seniors."
Senator Campbell said, "You can rest assured that seniors are a priority of this Government. Our efforts to lower the cost of health care are ongoing and we continue to work with the Bermuda Housing Trust to deliver affordable housing for Seniors. We stand proudly on your shoulders and are committed to honouring your years of service to Bermuda."

The spokesperson said, "Seniors were graciously entertained throughout the afternoon by Bermudian icon Mr. Gene Steede [who is also a BHT tenant], songwriter Ms. Raven Baksh, performer Mr. Mike Hinds, poet Vernette Dorian, and mime troupe Hermine's Faith. They shared jokes, their talent and the joy of a community celebrating together."
Chairman John Barritt said, "It was a tea-riffic afternoon and warmed all hearts on what was otherwise another cool Bermudaful winter day. Having the opportunity to honour our seniors and treat them to an afternoon of fellowship, food and entertainment is something we look forward to every year and I thank all those involved in making this so successful.
"The greatest service the Trust can provide to Bermuda's seniors in need is access to quality, safe, affordable housing. We are passionate about this. Affordable housing offers the most positive impact on our seniors' quality of life and eases the burden placed on families who are supporting senior family members."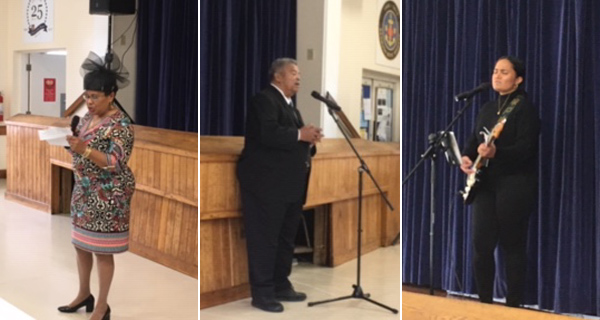 The spokesperson said, "Funding for the tea was provided by corporate donor AXA-XL and Butterfield and Vallis provided the food. Raffle prizes were donated by Miles Market, The Marketplace and BHT staff Ms. Knight and Ms. Smith. The music and sound system was provided by volunteer Mr. Donavon Furbert of MVM with AXA-XL employees Ms. Moira Lindo and Ms. Lucy Monkman rolling up their sleeves and helping serve throughout the tea.
"We are thankful to all our volunteers, staff, vendors and sponsors who make this annual celebration possible."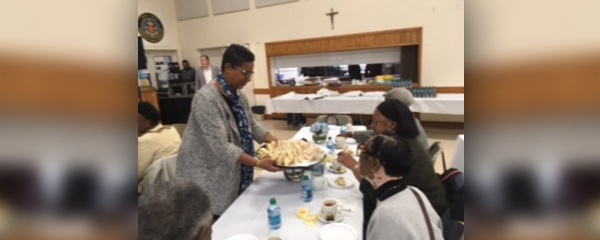 Read More About