Hotelco said it intends to acquire the St. George's Club and plans "to renovate and redevelop this much beloved property in the same spirit as we are developing the neighboring St. Regis Bermuda Resort."
This follows after the operators confirmed the Club would close on January 31st, stating that "after more than 25 years of operation, struggling as a 'timeshare' with changing legislation, the closure of the St. Georges golf course, increased costs, recession and members defaulting on their contractual commitments, we have had to make the difficult decision to close the hotel effective 31 January 2020."
"The news is not all bad as Hotelco Bermuda SGC Ltd., who are part of the group developing the nearby property, to open as a St. Regis Hotel, will take over The St. George's Club. They will reopen The Club after a period of much needed refurbishment and update," the operators said.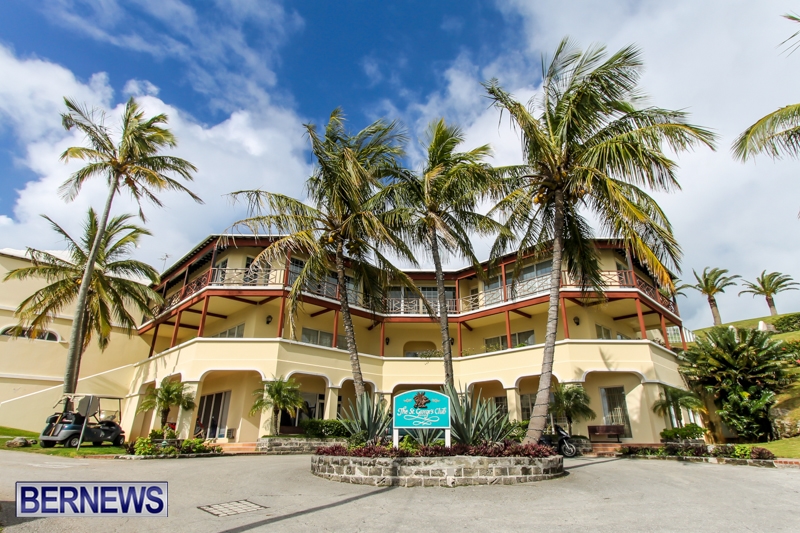 "Today we are pleased to share with you that Hotelco Bermuda SGC Ltd has the intention to acquire the property known as 'St. George's Club' at St. George's, once the leases have been assigned", said Laura Purroy, General Manager of Hotelco said
"Current obligations towards timeshare members, creditors and vendors will be honoured."
"Our plans are to renovate and redevelop this much beloved property in the same spirit as we are developing the neighboring St. Regis Bermuda Resort – one that celebrates the town of St. George and its culture and history.
"The progress made at the St. Regis Bermuda Resort development has been significant and the continued support of the east-end community and Government has proved to be equally significant. We are excited about the opening and re-opening of both hotels in April 2021."
"The intended acquisition of the St. George's Club – and our plans to redevelop it – signifies our confidence and our conviction that St. George's has begun to reemerge as a tourist destination and a favorite for Bermudians alike.
"We've already seen interest of local businesses, restaurants and residents in investing in their products and property. Like them we aim to invest in the future of St. George´s and in doing so create more opportunities for Bermudians and more attractions for our visitors who choose Bermuda as their destination of choice".
Read More About