The ZOOMA Women's Race Series will be held in Bermuda for the first time on February 15-16.
Race options include a 2-Mile run on Saturday [Feb 15], which will start at Gibb's Lighthouse as well as a 10K or Half Marathon race on Sunday [Feb 16], which will start at Front Street, Hamilton.
According to the event website, "We are simply thrilled to announce that ZOOMA Women's Race Series is heading to Bermuda! This race weekend will be like no other that you've experienced including an exclusive, upgraded swag bag designed just for ZOOMA Bermuda participants!
"Race options will include a Lighthouse 2 Mile run on Saturday, February 15 that starts at Gibb's Lighthouse and ends on the beach. On Sunday morning, experience historic Front Street in downtown Bermuda and run a Half Marathon or 10K that ends with an epic after party. Run both days and earn the bonus Bermuda Challenge medal.
"Weekend activities will include and expo with with packet pick up, shopping and amazing speakers. Plus oceanfront sunrise yoga, group outings to explore the island, cocktail receptions, and celebration parties.
"Leave the winter behind and explore Bermuda with ZOOMA next February! We've arranged some amazing deals for your resort stays [coming soon] and will help you with any travel needs you might have. Plus, we'll plan some incredible outings as a group to help you explore the island!"
For more information, please visit here.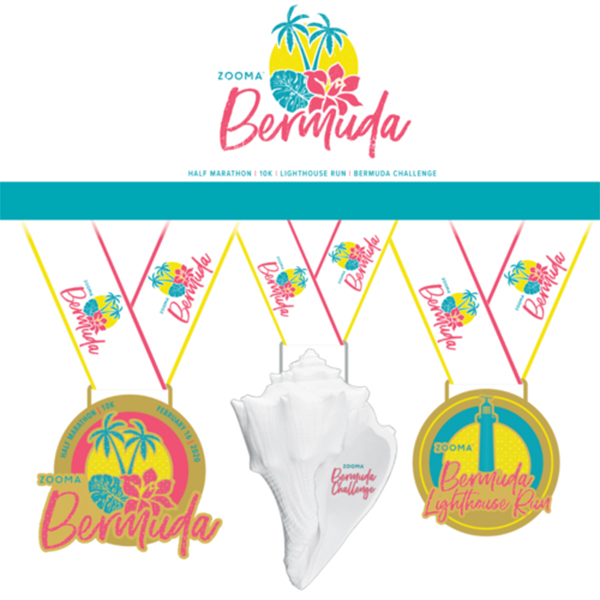 Read More About