Bermuda frozen foods outlet ER Fisheries & Foods recently launched an online ordering and delivery service.
A spokesperson said, "ER Fisheries and Foods has launched a new online ordering and delivery service. The discount frozen foods outlet located in St. David's will deliver right to your door on Wednesdays and Saturdays through a unique partnership with DropIt.bm.
"We are making it easier for customers to still get their favorite items even if they are not able to make it to St. David's. Everyone gets busy, so we want to make it as convenient as possible.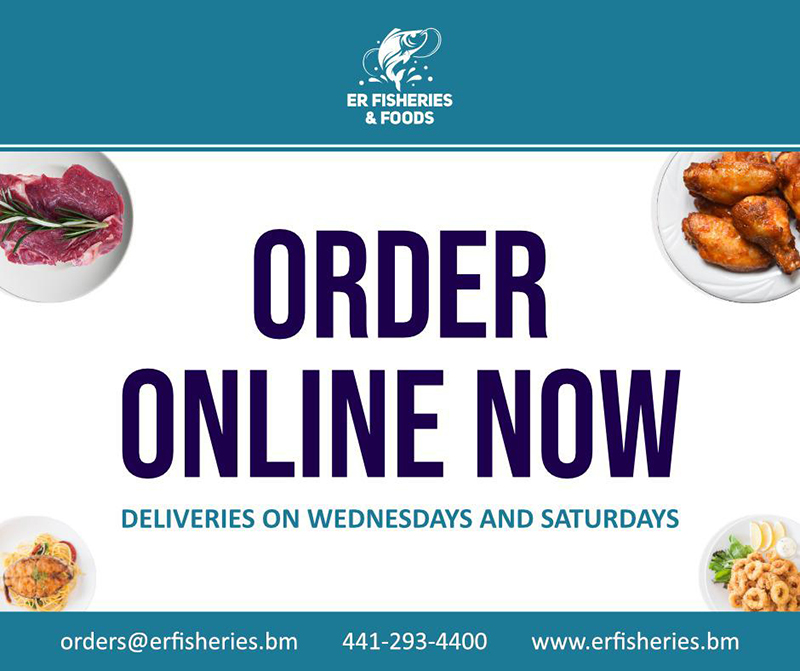 "The delivery service is available island-wide and orders can be placed online or over the phone.
"Additionally, the company has launched a new subscription food box service, consisting of the most popular items prepackaged for your convenience. Beef Box, Bird Box, Fisherman's Box, Deluxe Fisherman's Box, Party Box and Vegetable Box are the names of the food boxes and customers will save at least 10% if they order a box.
"The boxes can be ordered through subscription, where customers can have it delivered for free every 1st Saturday of the month or one time purchases at the store or online.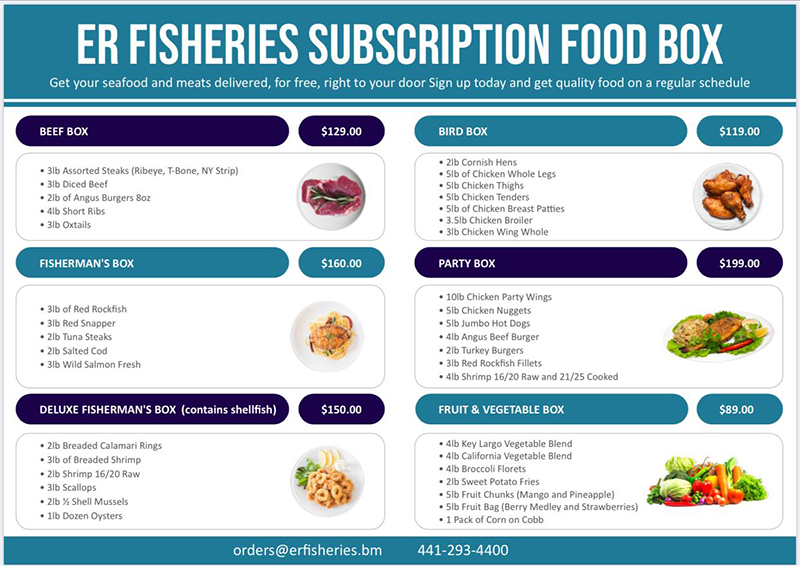 "There are numerous options to choose from and there is something for everyone.
"We are looking forward to welcoming customers to St. David's to get their favorite products, but if you cannot make it, we have set up a process to deliver right to your door.
"ER Fisheries and Foods is located at 134 Marginal Wharf in St. David's and can be reached at 293-4400, orders@erfisheries.bm, or erfisheries.bm."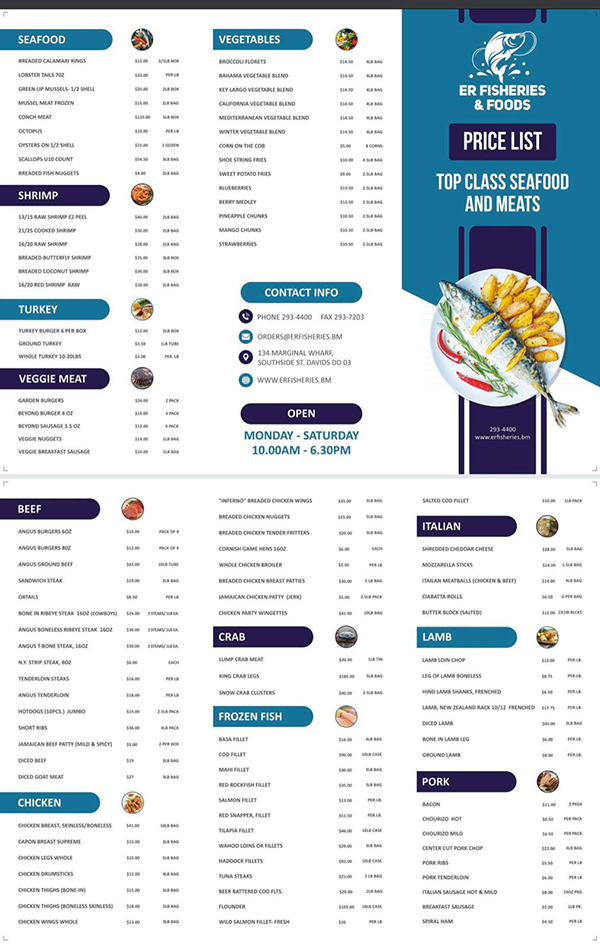 Read More About
Category: All, Business, News, technology