A branding and video coach is offering a free Masterclass to help women-owned businesses promote their businesses the right way to make more money.
Mikaela Ian Pearman is hosting the virtual training on Wednesday, March 25 free of charge to anyone who is interested.
Photo by DW Perception: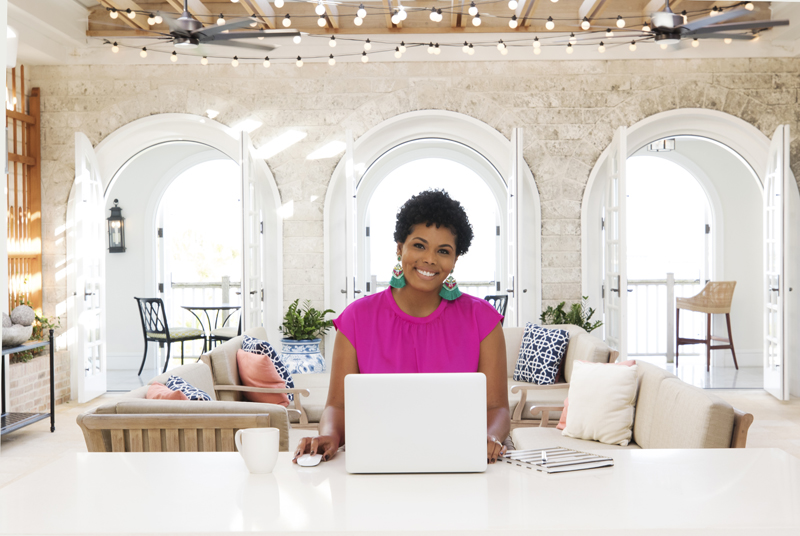 The class is called "How to increase your sales without sounding pushy", during which she will share her three behind the scenes secrets to promoting your business the right way.
Ms Pearman helps female entrepreneurs create proven marketing strategies to generate more sales for their businesses, with a specialty in video confidence.
"I decided to offer this training now because when I work with women, there is fear surrounding promoting themselves and their businesses. They worry about what people think so they don't have a marketing strategy. Not having a strategy means new clients aren't coming in and sales remain stagnant.
"I want to teach women that you can promote in a way that isn't pushy or sleazy to increase your sales."
The class on Wednesday will do just that and more with Ms Pearman sharing her marketing tips and tricks.
Asked who the training is for, Ms Pearman said: "It's mainly for women who have a business or side hustle or want to have a business and have hang ups around promoting themselves.
"But, if you are a man who has a business and could use some help with marketing effectively, you will benefit as well. This class will teach you how to market yourself in a way that feels authentic to you and your brand."
Ms Pearman also said even if you have a marketing strategy, you could learn a thing or two in class as she will include video content.
"I specialize in helping women learn how to show up for themselves and being able to promote your business correctly is key. Once you learn that, it becomes easier to show up over and over again."
The training will be held virtually on Wednesday at 9pm ADT for about an hour. Ms Pearman will leave time for Q&A at the end.
To register or for more information, visit here.
If you have any questions, Ms Pearman can be reached on mikaela@mikaelaian.com or via Instagram at @themikaelaian.
Ms Pearman will open the doors to her new signature programme, Brand Videos Made Easy on April 13.
Read More About
Category: All, Business, technology