[Updated] Bermuda's drive through testing is in its second day, Premier David Burt said, adding that they tested 74 people yesterday, and the goal is test 120 at the location today.
Premier Burt tweeted the photo below, saying: "Just received a photo of Bermuda's drive through testing which has started up for the 2nd day. This is for essential workers and will continue for the next few days. If you are an essential worker and haven't been contacted yet, you will be contacted soon.
"We completed 74 tests of our Bermudians on the front line yesterday, and our goal is to reach 120 at this location today and complete even more tomorrow."
Update 8.40pm: The Government update for today said, "There were 74 tests conducted at the drive through testing facility for essential workers, and all 74 tests were negative for COVID-19."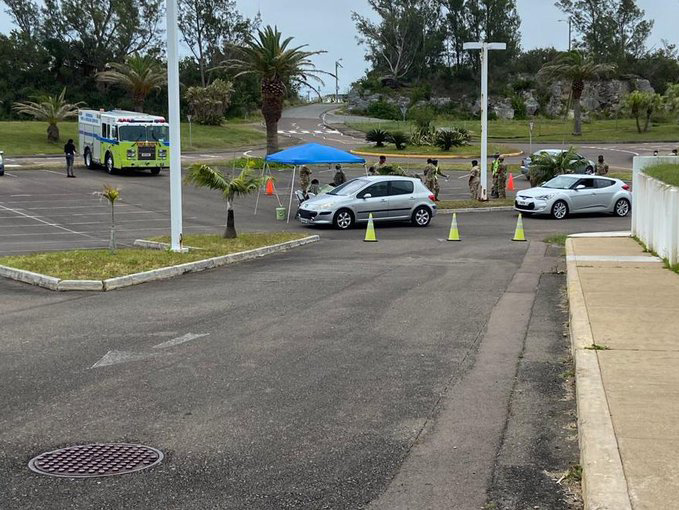 As the island and world deals with the Covid-19 pandemic, we are doing our best to provide timely and accurate information, and you can find more information on the links below.
Read More About