The Bermuda Police Service is thanking Gosling's for providing officers "with much needed hand sanitizer."
In an online post, the BPS said, "The Bermuda Police Service would like to send a very special shout out to Gosling's Limited for generously providing our officers with much needed hand sanitizer! Through their random act of kindness, they have made our job a lot safer!"
"I am extremely grateful to Gosling's for their important donation. We are seeing around the world that businesses have stepped up to the assist the effort against COVID-19 by changing their production products. Gosling's example is fantastic and reflects the fact that we are all working together as a community team," Police Commissioner Stephen Corbishley said.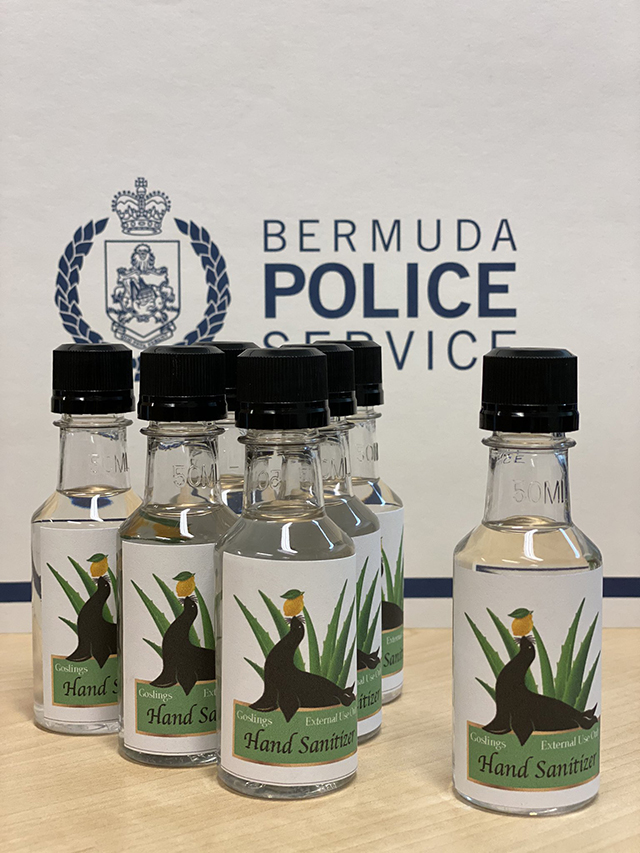 As the island and world deals with the Covid-19 pandemic, we are doing our best to provide timely and accurate information, and you can find more information on the links below.
Officials are urging everyone to please follow all guidance like washing your hands, adhering to self quarantine if relevant, and practicing social distancing, and they have asked that if it is not urgent, a necessity or work, to please stay home to prevent the spread of the coronavirus.
Read More About