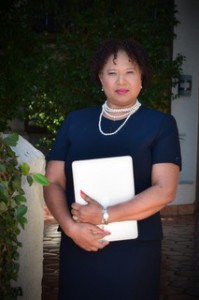 The TLC Group will be hosting a free webinar entitled "How to know if you have a good business idea" on Wednesday [May 27] at 1.00pm.
A spokesperson said, "Due to Covid-19, many people have lost jobs and now may feel the time is right to step out on their own. Or, maybe you have been made redundant and thinking about investing your redundancy package into a new business project. Whatever the reason, you want to be sure that your next steps will lead to a smart and timely venture.
"If Phase 2 of the expansion of services in Bermuda and the "new normal" has you thinking about starting your own business, that's a fantastic first step! Before you invest time and money, you'll want to make sound decisions about what's ahead.
"Join The TLC Group on Wednesday, 27 May at 1pm for our free webinar entitled "How to know if you have a good business idea". The session will be led by Felicia Rickards, Organizational Development & Leadership Strategist, former Chairman, Bermuda Economic Development Corporation and creator of "Find the Money Business Academy".
"The webinar is designed to help individuals consider if they have a long lasting, business opportunity that will allow them to lead their interest to make good profit and grow their business ideas.
"If you are interested in joining our webinar, or know of a family member, friend or colleague that is always talking about their great business idea and would benefit from this free opportunity, visit here to register.
"For more details please email training@thetlcgroup.pro or call +1 441 536 1276."

As the island and world deals with the Covid-19 pandemic, we are doing our best to provide timely and accurate information, and you can find more information on the links below.
Read More About