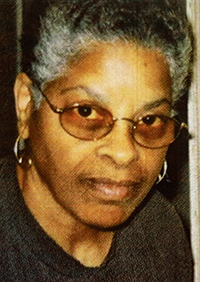 [AMIS Memorial Chapel & Crematory]
A service celebrating the life of Annie Irene 'Tookie' Anderson beloved mother to Chakhan Marques [Duane], loving grandmother to Isaiah and Daniel of # 8 Heathcote Drive, Sandy's MA 06, will be held on Saturday, 23rd July, 2022 at AMIS Memorial Chapel, Khyber Pass, Warwick at 3:00pm. There will be no viewing.
She also leaves to cherish her memory siblings: Valerie "Junie" Johnston, Sandra Bean, Leonette "Net" Clarke [Reginald], Sharon Gibbons [Eugene], Ellington "Elty" Anderson [Tracy], Winifred "Winnie" Smith, Rochelle "RoRo" Lecomte [Eric], Capt. Mary Maybury [Capt. Dennis], nieces, nephews, relatives and friends too many to mention.
Annie was predeceased by her mother Sylvia Grace Simons, stepfather Russell [Chicken] Simons, sister Iris Marlene [Lene] Young, brother Herbert Charles Everett [Nokie] Anderson, niece Sylvia Lynn Wade, nephew Vernon Lawrence Young, great nephew Aria Joell-Johnston, great- great niece Kandace Young.
Please adhere to Covid regulations by wearing of mask and hand sanitizing.